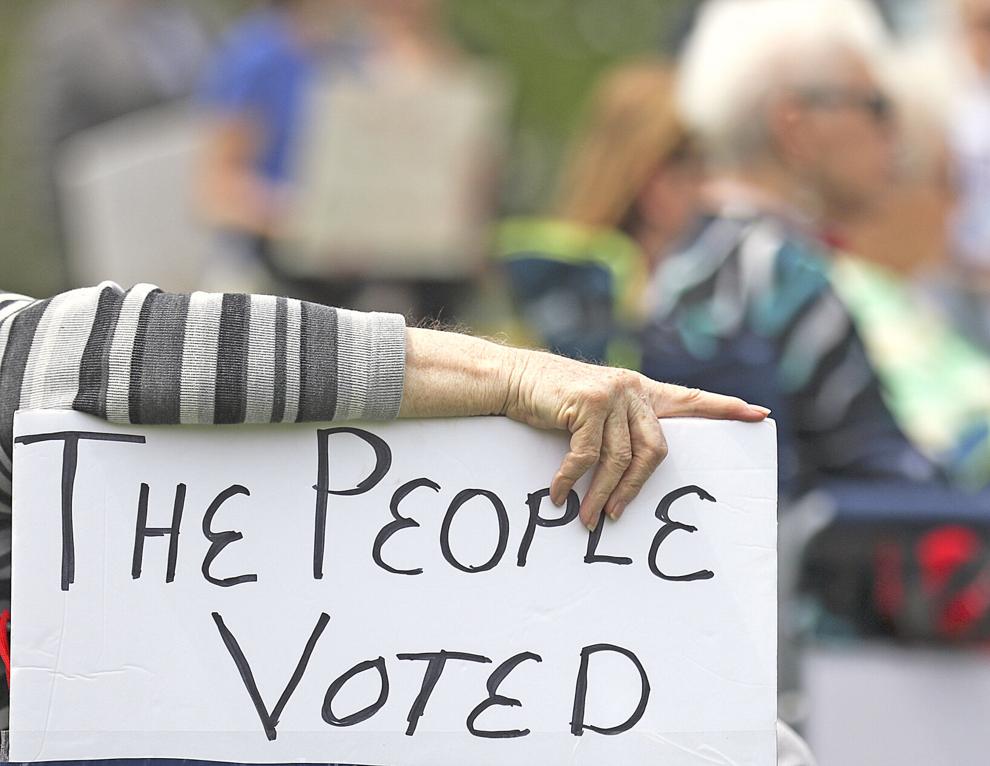 Now that voters and the Missouri Supreme Court have affirmed Medicaid expansion, it's time for the state to put politics aside and move forward in implementing the plan.
On Thursday, the state's high court reversed a lower court decision that found the state's voter-approved Medicaid expansion plan unconstitutional because it didn't provide a funding mechanism, which would wrongfully force lawmakers to set aside additional money.
The Supreme Court, in a unanimous decision, ruled that the plan doesn't put limits on the Legislature's budgeting powers.
"An initiative that simply costs money to implement does not necessarily require the appropriation of funds," judges wrote, "so long as the General Assembly maintains discretion in appropriating funds to implement that initiative."
The court's ruling sends a clear message that Medicaid expansion should go forward. Of course, many felt voters sent the same message when they approved a ballot last year by a margin of about 80,000 votes.
The measure changed Missouri's Constitution to require coverage for residents between the ages of 19 and 64 with an income level at or below 138 percent of the federal poverty level.
It expanded coverage to approximately 275,000 Missourians with annual incomes up to $17,744 for an individual and $35,670 for a family of four.
The vote on the ballot initiative to expand Medicaid should have been the final word on the matter. It wasn't.
The Republican-controlled Missouri Legislature, which has fought expanding Medicaid for years, refused to appropriate money for the state's portion of the expansion this past session. Some lawmakers were shockingly undemocratic in blocking the vote.
"Even though my constituents voted for this lie, I'm going to protect them," Republican state Rep. Justin Hill said. "I am proud to stand against the will of the people who were lied to. ... Even though my constituents voted for this lie, I am going to protect them from this lie."
Gov. Mike Parson refused to implement the expansion after the Legislature didn't provide the funding that led to the lawsuit and subsequent appeal to the Supreme Court.
An attorney for the plaintiffs in the case said the court's ruling is a victory for voters. He's right. It also says something that the vote was unanimous and came just nine days after the court heard oral arguments.
The court moved quickly to settle the legal challenge in this matter. The state should do the same to ensure Missourians across the state receive the benefits voters approved.