Five video gambling machines met a very public demise in Platte County Thursday when they were crushed by a backhoe.
The gaming devices were seized in 2018 as part of what remains the only completed prosecution of a vendor that offers video games that pay a cash prize for placement in convenience stores, truck stops and other locations in the state, according to Rudi Keller, deputy editor of the Missouri Independent.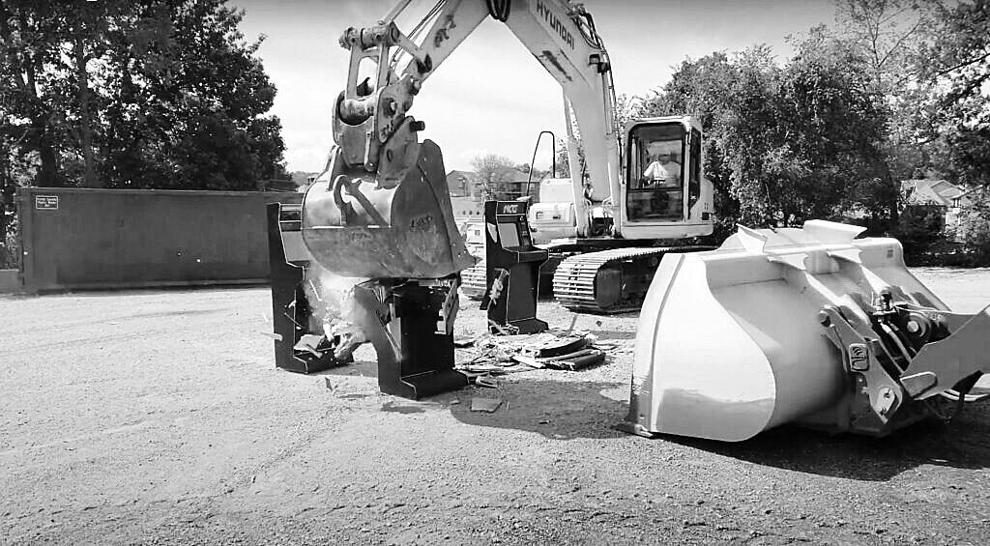 Pursuant to an old Missouri statute, a judge ordered that the machines be publicly destroyed. That provided some satisfaction to Platte County prosecutor Eric Zahnd, who had no qualms over pursing the case against Integrity Vending, a Kansas-based firm ultimately found guilty of felony promotion of gambling in September 2020 and fined $7,500.
Zahnd has long held the view that the machines are illegal and has been outspoken about his belief that the state needs to crack down. But as Keller pointed out, not every prosecutor agrees.
There have been hundreds of investigations statewide by local law enforcement and the Missouri State Highway Patrol, but only about 26 prosecutions, mainly misdemeanor cases, have been filed since 2019. Some of the cases have been dismissed, and others are pending, including at least one in Franklin county. There has only been one conviction — the one in Platte County.
Authorities estimate that there are somewhere between 14,000 and 15,000 of these unlicensed "gray-market" video machines in operation in gas stations, convenience stores, bars and fraternal lodges across the state.
Supporters of the video machines argue that because players of the machines are given a chance to see if their next bet would result in a win or loss, the machines don't technically constitute gambling.
But there is no denying that players pay to play on the chance of making more money back. That's the essence of gambling, and that is how the judge ruled in Platte County.
Because these machines are unlicensed and operate outside of the legal gaming system, there is no public accounting of the dollars spent in the machines, as there is for the Missouri lottery, gambling boats and bingo games. There is also no tax collection.
The Missouri Gaming Association and others have pointed out it is illegal in Missouri to host gambling machines except in licensed casinos. It's not fair that gambling machines in casinos are licensed, regulated and taxed but that these illegal devices are not. The organization says there are almost as many illegal gambling machines in operation in Missouri as there are legal ones in operation in the state's 13 casinos.
That is why Senate President Pro Tem Dave Schatz, R-Sullivan, filed legislation last session to address the issue and make gray-market gambling devices illegal once and for all. He and other lawmakers on both sides of the aisle view it as a simple question of fairness. Not surprisingly, the bill failed — a victim of politics.
But new legislation isn't necessary in some parts of the state where there isn't a question as to the legality of these types of gambling devices. All that was necessary in Platte County was a judge's ruling and a backhoe.