| | |
| --- | --- |
| Sunday | |
| Monday | |
| Tuesday | |
| Wednesday | |
| Thursday | |
| Friday | |
| Saturday | |
Selling Dreams, One Yard at a Time!
"You never get a second chance to make a first impression"
Here are a few simple tips and techniques that can positively affect your home's curb appeal and it's first impression to potential buyers.
Clean up and Repair
Basic maintenance and repairs to your home are necessary before tackling more projects.  Clean windows and siding, make sure your outdoor and indoor lights are working.  Stow away ward tools, toys and clean up dead branches and leaves.
Landscaping
Your yard, especially in the front should look neat and well maintained.  Plant some colorful flower plants to brighten up the entry way.
The Entrance
Make sure the front door is clean and freshly painted or stained.
Paint it New
Brighten up the exterior of your home with fresh paint. Choose neutral colors.  Touch up paint inside your home.  Make sure the trim and baseboards are fresh.
Kitchen and Baths
The kitchen and baths are the most closely scrutinized by buyers.  Make sure that all clutter is gone from the counter tops.  Make sure the faucets are clean and sparkling.  New towels in these areas are a great feature.  Keep these rooms neutral and add a touch of ten in the form of flowers or candles to add warmth.
Bedrooms
Store away excess furniture.  Make you bedroom appear large.  Always have the floor picked up and the beds made for showings. Keeping the blinds open to let the daylight in.
Pets
If you have them, make sure they are secure for all showings. Put away their toys.  Try to make it appear that an animal does not line in the home.  Some potential buyers may have a real fear of animals. 
Garage
If your garage is spotless, buyers take note.  they have a perception that you really take care of your home.
Relax
Keep in mind that comments given to you by your agent, and by potential buyers are not meant to offend you, but to aid you in selling your home.
FIRST IMPRESSIONS ARE LASTING
The front door greets the prospective buyer. Make sure it is always clean & fresh-looking.  Use plug in air-fresheners and candles.  Keep lane trimmed and edged, and the yard free of refuse.  Charge furnace filter and have serviced if necessary.
DECORATE FOR A QUICK SALE
Faded walls and worn woodwork reduce appeal.  Why try to tell the prospect how your home could look, when you can show him by redecorating?  A quicker sale at a higher price will result. You can't find a better investment when you're selling a house than a few cans of paint to brighten up its interior.
LET THE SUN SHINE IN
Open the draperies and curtains and let the prospect see how cheerful your home can be.  (Dark rooms do not appeal)
FIX THAT FAUCET
Dripping water discolors sinks and suggests fault plumbing.  Check for toilets that rock and snug them.
REPAIRS CAN MAKE A BIG DIFFERENCE
Loose knobs, sticking & squeaking doors and windows, warped cabinet drawers, and other minor flaws detract from home value.  Have them fixed.  Many buyers believe there will be ten problems they haven't noticed for every one they see.
FROM TOP TO BOTTOM
Display the full value of your attic and other utility space by removing all unnecessary articles.  Rent a storage locker if need be.
SAFTEY FIRST
Keep stairways clear. Avoid cluttered appearances and possible injuries.  
BATHROOMS HELP SELL HOMES
Check and repair caulking in bathtubs and showers. Make this room sparkle! Remove all stains.
ARRANGE EVERY ROOM NEATLY
Remove excess furniture; nick knacks, personal family photos, etc.  Use attractive bedspreads and freshly laundered curtains.
HARMONIZE THE ELEMENTS
FM radio or stereo softly, TV off.  All lights on, day or night. Drapes open in the daytime, closed at night.  If it's hot, cool it, if it's color, light a crackling fire. 
YOU CAN SELL PRICE OF OWNERSHIP FASTER AND FOR MORE MONEY
It's called cleanliness and has more buyers than used dirt.  Put sparkle in your bathrooms and kitchen, and you'll take lots more silver out.
MAKE CLOSETS LOOK BIGGER
Neat, well-organized closets show that space is ample.
PETS UNDERFOOT
Keep pets out of the way, preferably out of the house.  Many people are uncomfortable around some animals. Many pets react when felt intruded upon.
SILENCE IS GOLDEN
It's best for your buyers and sellers to never meet, bout if they do be courteous but don't force conversation with the potential buyer.  He wants to inspect your house, not pay a social call. If buyer has questions, refer these to the agents.
A WORD TO THE WISE
Let your realtor discuss price, terms, possession, building inspection times and other factors with the prospect. Your Realtor is eminently qualified to bring negotiations to a favorable conclusion.
Representing Buyers and Sellers in Franklin County and surrounding areas.  
When listing with Liz, you will receive the following to advertise your property:
Internet access to pictures and property information available though: Lizfirst.com, REMAX.com, STLGoldHomes.com, as well as 10 additional sites.
Your property's information, specs and all photos will be available to over 2,500 agents throughout eastern Missouri though our Multi-List System.
Advertising offered in several local newspapers included the Missourian!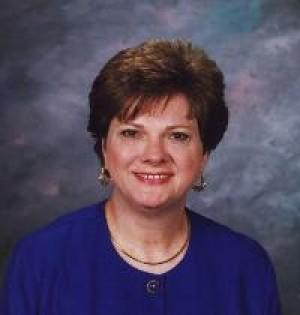 2011 Readers Choice Award: Favorite Realty Company