| | |
| --- | --- |
| Sunday | Closed |
| Monday | |
| Tuesday | |
| Wednesday | |
| Thursday | |
| Friday | |
| Saturday | Closed |
About Comprehensive Eye Care
Welcome to Comprehensive Eye Care!
Accepts:

Discover

Insurance

MasterCard

Visa
More About Comprehensive Eye Care
Simple solutions for complex ocular problems.
Proudly serving the Greater Franklin County area and beyond, when your family needs unmatched eye care, there's only one call to make. Comprehensive Eye Care, Ltd. specializes in all phases of eye care, so don't hesitate to call!
Is this your business?
Promote your business through our innovative Marketplace system! It's free to sign up!
Our Constant Research & Trials Put Us On The Optical Care Forefront
At Comprehensive Eye Care we are on the cutting edge of technology and treatment for every eye condition. We have been involved in clinical trials for 20 years now.
Our staff has over 40 years of cumulative work in this field and has been involved in the development of many current medications and procedures.
As one of our patients, you will have the opportunity to participate in these trials if you qualify.
Patients who qualify are provided with study related medications at no cost and may be compensated for their time and travel.
Current Clinical Trials You May Qualify For:
Dry Eyes
Glaucoma
Cataract surgery
Other Studies Become Available Periodically
If you have one of the above conditions and are interested in participating in any of our trials please contact us at 636-390-3999.

If you do not know if you have a qualifying condition, but are interested in participating in these trials, then the first step is a comprehensive eye examination with either Dr. Korenfeld or Dr. Tuttle.
When It Comes To Your Vision, There Is No Substitute For Proven Experience
If you are suffering from poor vision Comprehensive Eye Care, LTD. offers the best optical care for the best prices. We correct and handle even the most difficult prescriptions for  patients of all ages and offer flexible scheduling to make things even easier.

For a comprehensive eye exam make an appointment with our experienced and compassionate staff today.
 
Opthamologist
Professional Eye Exams
Diagnosis | Treatment of Ocular Disease
Eye Injuries
Pediatric Eye Surgery

Eye & Vision Surgery
Corneal and Pediatric Eye Surgery
Lasik PRK
Refractive Surgery
Surgical Vision Care For All Ages

Optometrist
Comprehensive Testing | All Ages
Eye Disease Diagnosis & Testing
Surgery Evaluation
Second Opinions
Opthamologist Studies


Dry Eye
Cataracts
Glaucoma
We Carry The Latest Styles And Trends In Eye Wear
Our lenses are the product of the latest optical technology
Contact Lenses

We offer many different contact lens options because each lens should be catered to your needs. We offer 1 time wear contact lenses, rigid gas permeable lenses and daily wear contact lenses. We fit patients who are nearsighted, farsighted, have astigmatism, or need a bifocal.
Call today to schedule your next, or your first, appointment.
We offer flexible scheduling and are waiting to hear from you!
Filling Out Paperwork At Home Allows You To Relax Before Your Appointment
For your convenience we have made many of our forms available to download and print. This will facilitate your first visit to our office and minimize the amount of time you will spend in the waiting room.

We know just how annoying it can be to schedule an appoint, which is why we want to make your visit as stress-free as possible. Filling out your paperwork beforehand in the comfort of your own home makes things easier for you, which in turn gives you the time to comfortably relax once you get our office!
Print & Complete The Following Forms Before Your First Visit
Questions about the forms that pertain to you or your family?
No problem! That's why we're here. Give us a call today.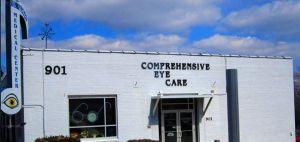 Dr. Michael S. Korenfeld, MD, ACOS is a Board Certified ophthalmologist. He was recently inducted into ACOS, the American College of Ophthalmic Surgery. This organization only inducts ophthalmologists who contribute significantly to the advancement of ophthalmology and eye care. Dr. Korenfeld is a Founding Member of ACOS, and was inducted by a vote of other ACOS members because of his 20 years of performing FDA-approved clinical trials and his ophthalmic surgical inventions, which are used in operating rooms around the world.
Education
Dr. Korenfeld initially went to Tulane University (New Orleans) for his undergraduate work, and then obtained a Bachelor of Science in Biology from the University of Arizona (Tucson) with a minor in Music Composition. He then attended Medical School at Washington University at St. Louis. Because of his interest in research and ophthalmology, Dr. Korenfeld obtained a National Eye Institute grant and performed glaucoma research under the mentorship of the chairman of the department at Washington University, Bernard Becker, MD. After this, he performed a Transitional Internship at St. Johns Mercy Hospital (St. Louis) and then completed an Ophthalmology Residency at the Mason Eye Institute (Columbia, MO), where he continued his research endeavors and won First Prize in a national research competition for research performed on the corneal endothelium. Washington University then contacted him to be their Chief Resident for a year. This prestigious honor was only once bestowed on a doctor who did not attend their residency program. Currently, he is actively engaged in the teaching ophthalmology to training eye surgeons at Washington University, and he was just recognized for his 20th year of service.
Research
Dr. Korenfeld has been doing research since 8th grade, when he received his first grant from the University of Missouri-St. Louis to study the behavior of fruit flies, based upon the color of their eyes. A subsequent grant was obtained from Washington University to study Bone and Mineral Metabolism while he was in high school. Because he achieved the highest ranking in Immunology while matriculating at the Washington University School of Medicine, Dr. Korenfeld was awarded another grant to study new HLA antigen types under the auspices of the Howard Hughes Medical Institute. Since his residency in ophthalmology, all of his research has shifted from "bench top" research to clinical trial research. He has been the Principal Investigator for over 70 FDA-approved clinical trials for both pharmaceuticals and ophthalmic devices, and has been involved the development of most of the eye drops that you can currently purchase at the pharmacy. Dr. Korenfeld is actively engaged in clinical trial work, and is currently performing studies in glaucoma, cataract surgery (intraocular lens implants and drugs used with cataract surgery), dry eye, blepharitis, inflammation, infection, and allergic eye diseases. He has also started to perform clinical trials for esthetic conditions, like the use of Latisse for sparse eyelashes and eyebrows.
If you have one of these conditions, please contact our office to see if there is a clinical trial that matches your needs. Alternatively, you can go to the Clinical Trial section of our web site, and contact us that way.
Our State-Of-The-Art Practice
Because Dr. Korenfeld is so involved in clinical trial research, and because the sponsors of this research demand that the investigators have the best and most up-to-date equipment, our office can offer you state-of-the-art eye care every day. We have a large and beautiful facility, which contains over 70 pieces of original art work, including paintings, photography, sculpture, and hand blown glass pieces. The Comprehensive Eye Care facility is actually an alternative art gallery that is registered with the St. Louis Gallery Association. Since the work we do is dedicated to the improvement of vision, Dr. Korenfeld insisted that the facility be very visually stimulating and appealing to the eye.
We welcome the opportunity to care for you and trust you will find our office different from any medical office you have ever visited.
Dr. Nathan Tuttle OD is the optometrist here at Comprehensive Eye Care, Ltd. He has been working here since 2011 and he specializes in vision correction, especially contact lenses.
He also treats and monitors many eye health conditions including glaucoma, dry eyes, macular degeneration, and cataracts. He is also actively involved in the before and after surgery visits for Dr. Korenfeld's patients. 
Dr. Tuttle is from southwest Missouri and received his Bachelors of Science degree in cell and molecular biology from Missouri State University in 2005. He then attended Southern College of Optometry in Memphis Tennessee where he graduated with his Doctor of Optometry degree in 2009. During his last year of school his first external rotation was in pediatrics at Vision Enhancement Clinic in Springfield Missouri. His next rotation was in ocular disease and surgery management at Missouri Eye Institute, also in Springfield MO.
Dr. Tuttle has been married since 2004 and has two beautiful children. He enjoys playing soccer and running. He has been on multiple missions to Mexico and speaks fluent Spanish.
Head Optician
Extension 233
Study Coordinator
Ext. 294
Surgery coordinator
Extension 235
Study Coordinator
Ext. 226