PHOTO GALLERY: Santa greets children at Washington Amtrak station
Missourian Photos by Julia Hansen

Updated
Children and adults wait for Santa
Updated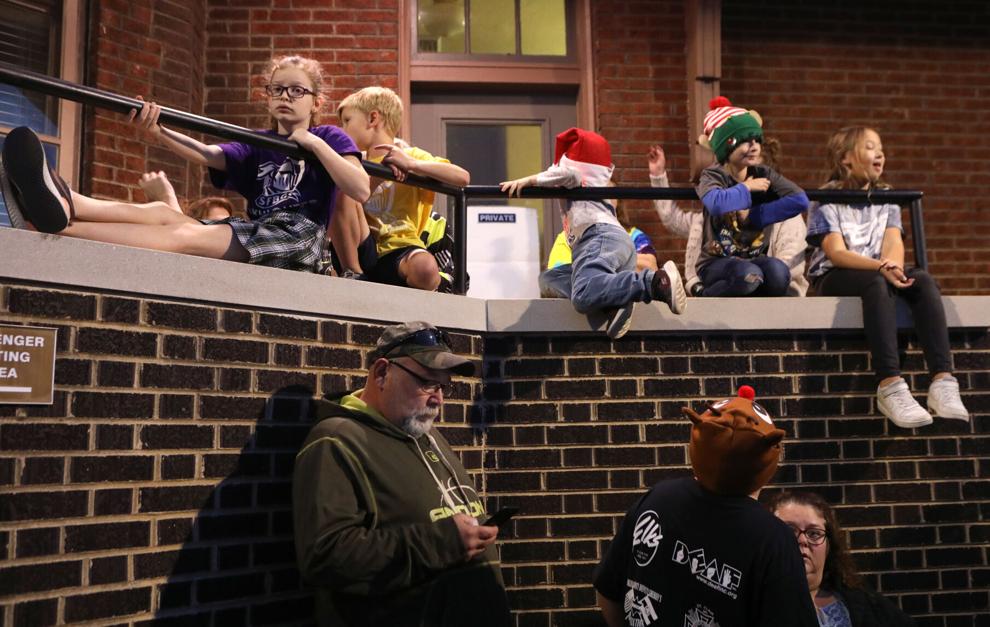 Santa disembarks from a train
Updated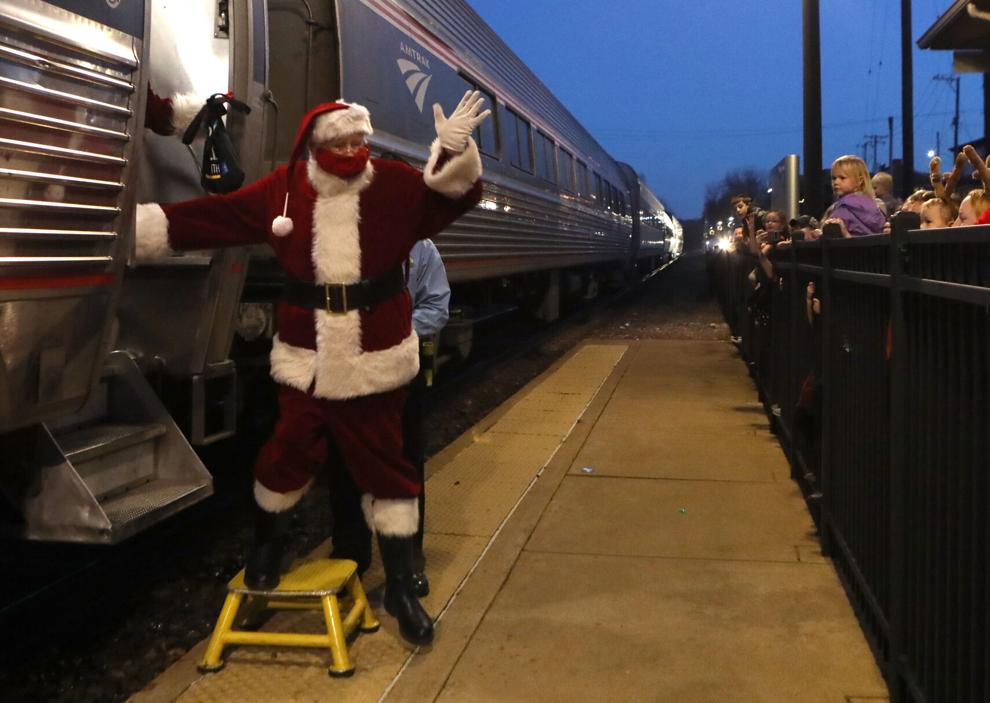 Mrs. Claus talks to Chevy Wagner
Updated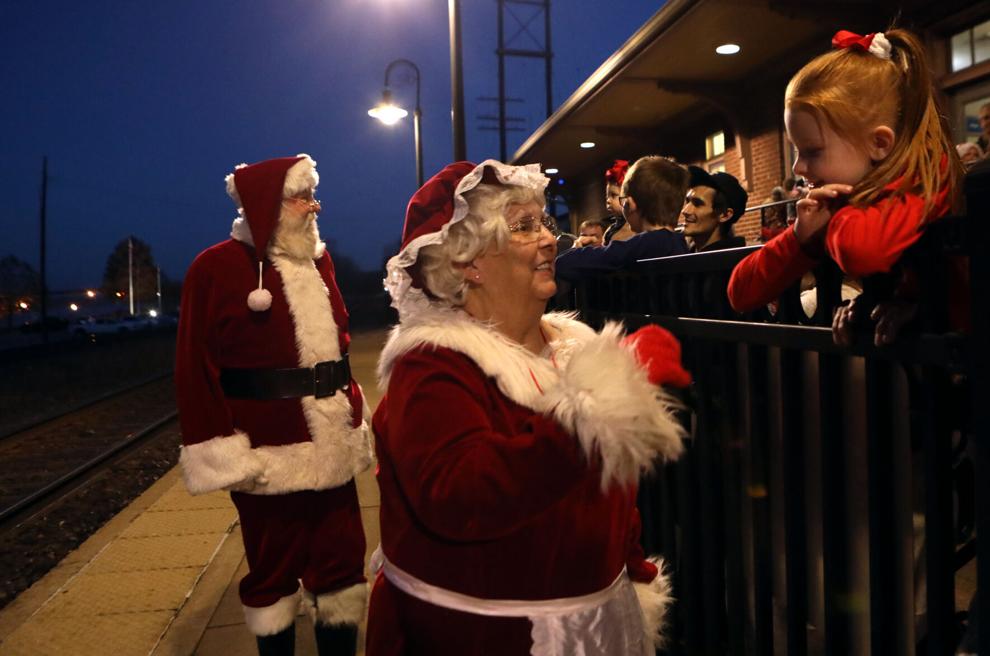 Santa greets children
Updated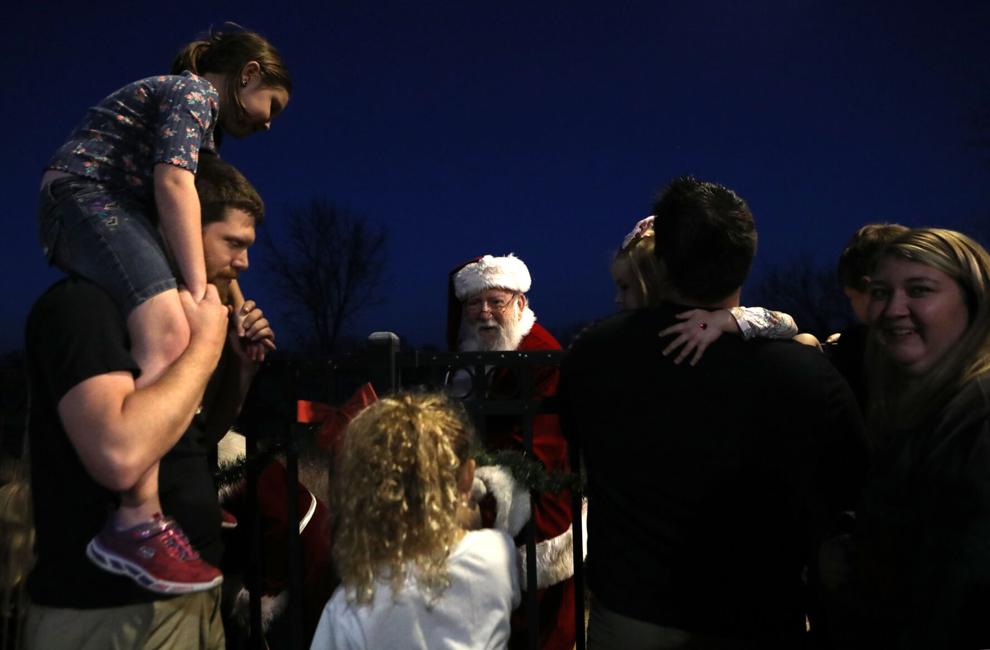 Santa high-fives Jordan Pollock
Updated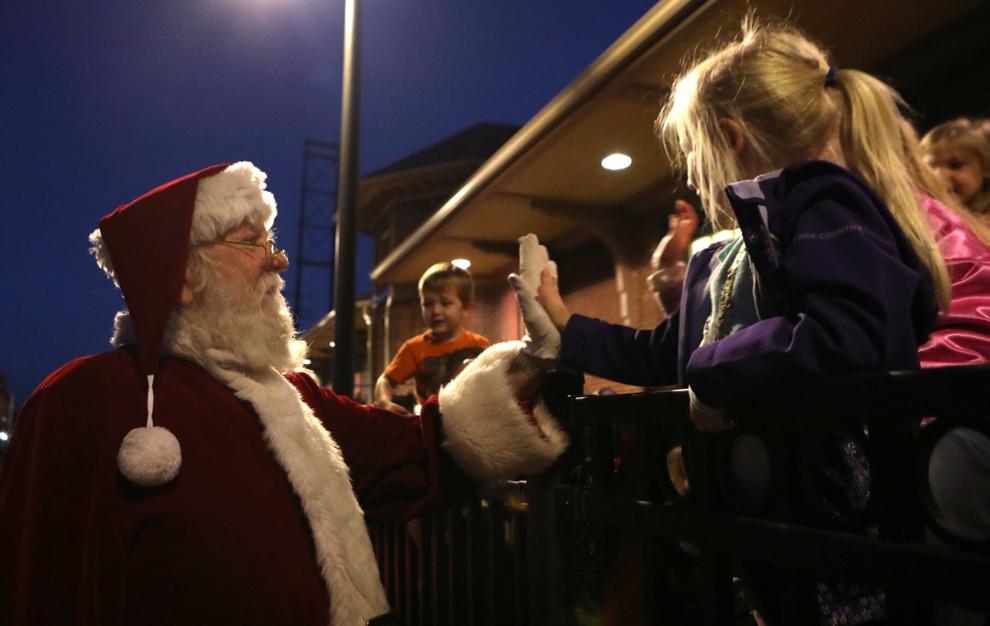 Riding the Santa Train was 'absolutely magical' for children
Children came from near and far Wednesday evening to share their last minute Christmas wishes with Santa Claus, who was aboard the Missouri River Runner train prior to his global trek on Christmas Eve. 
Among the 150 people who boarded the train at Washington's downtown train station was Avery Wilson, who lives in South Carolina with her mother, Jamie, a native of Hermann. 
"I don't think they were expecting it to be this big, but I think people really jumped on the opportunity to see Santa and to have this experience together as a family," Jamie Avery said. The Hermann Tourism Department organized the event. 
"We've been wanting to do an event like this for several years," said Tammy Bruckerhoff, Hermann's tourism and economic development director. "The Amtrak Missouri River Runner is such a gem in the state of Missouri. Having an event with Santa on the train is the perfect combination at Christmastime."
Several families who were waiting to board the train in Washington agreed. Nicky Labruyere brought her daughter, Sayla, and son, Paxton, to the train station. 
"We bought our tickets a week ago and now the train is sold out," Labruyere said. Nine-year-old Paxton said this was going to be his third time riding the train, an experience he enjoys. 
"I just like seeing the different places," Paxton said. 
His mother said she was looking forward to seeing the reaction from her children and others aboard the train when Santa entered the train car. 
According to Bruckerhoff, Amtrak reported 194 people — and Santa — were slated to disembark from the train in Hermann. The return trip to Washington, however, was delayed by about two hours. 
"My goal this year was to sell out every car on the train and essentially that is what we did," Bruckerhoff said. "I really wanted to create a Christmas memory for our children, but I also really wanted to introduce riding the Amtrak train to our local residents, because so many of them have never ridden the train before, and what better way to introduce them to the train than at Christmas time and with a visit from Santa."
Also boarding the train at Washington were Joe Mundwiller and some of his grandchildren, who were all eager to share their Christmas wishlists. 
"I know Briggs wants a stock trailer. And I don't think he means a little toy one, but a big one," Mundwiller said of his 4-year-old grandson, Briggs Schneider. 
Meanwhile, Jaxson Mundwiller, 4, said he wanted to remind Santa to bring him a skateboard and a basketball for his little sister. While aboard the train, he promised that he would play basketball with his sister if Santa would add that to his delivery list. 
Nolan Groner, 5, of Berger, said he wanted to ask Santa to bring him a new Hot Wheels car race track, while Jackson Jurd, 6, of Linn, wanted a tow truck. 
Bruckerhoff said with the success of this year's event she is going to be looking to expand the event next year. 
"Absolutely with 15 exclamation points we are going to do this again," Bruckerhoff said. She said the tourism staff will be working to schedule Santa's appearance aboard the River Runner at least two more times in 2022.
"There was so much joy in the faces of those children at seeing Santa on the train," Bruckerhoff said. "What a magical Christmas experience that was for them. Absolutely magical."