CROP Walk fights hunger for 30 years
By Geoff Folsom, folsomg@emissourian.com

Updated
Sunday's 30th annual Communities Response to Overcoming Poverty Hunger Walk in Union drew 40 people, well over the number that took part in 2020. Organizer Norma Klemme raised $12,000 on her own as part of her plan to walk a block a day for 90 days leading up to her 90th birthday.
Check back for more in Wednesday's Missourian.
Walk against hunger
Updated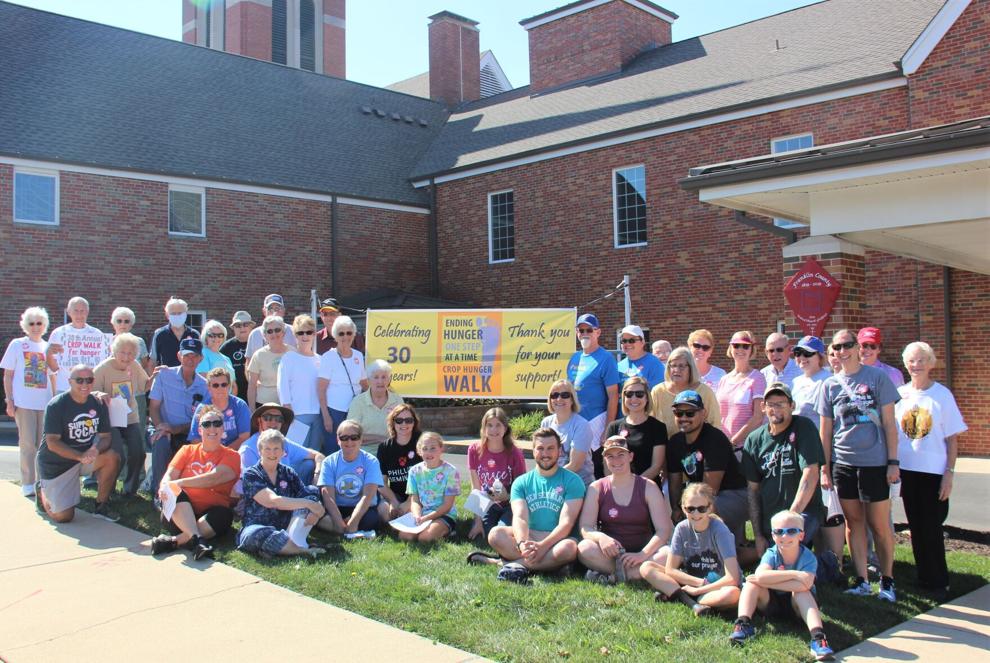 Crossing over
Updated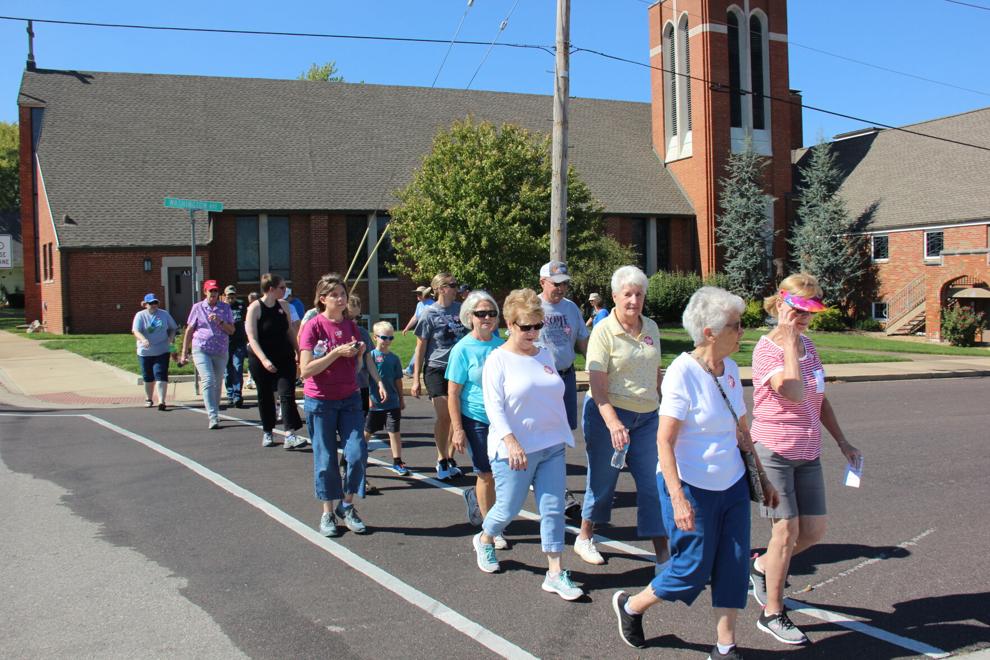 Long walk
Updated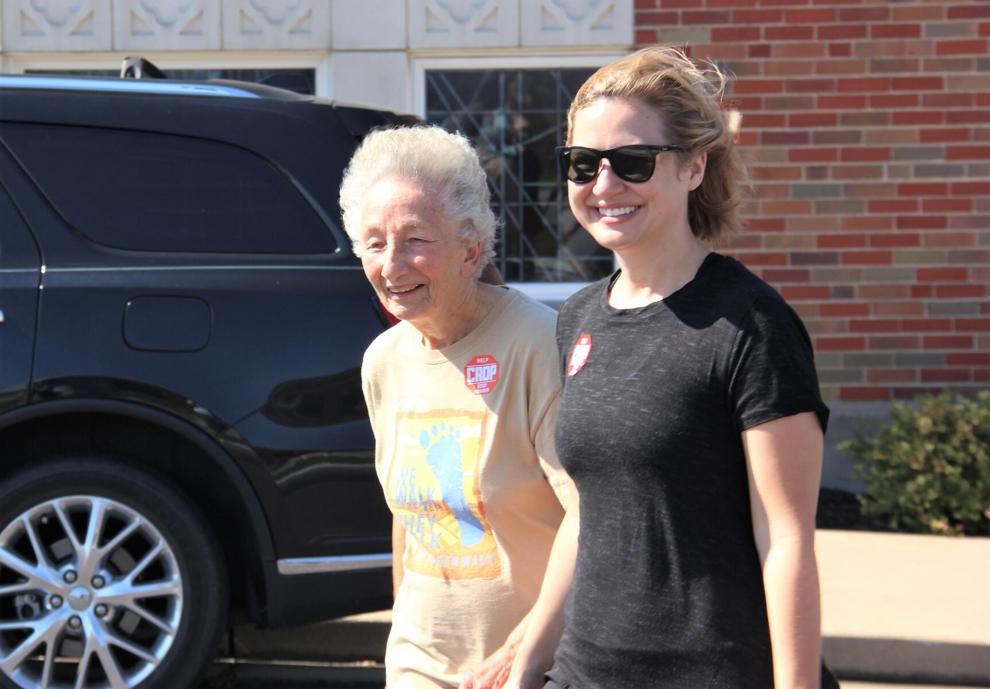 Music against hunger
Updated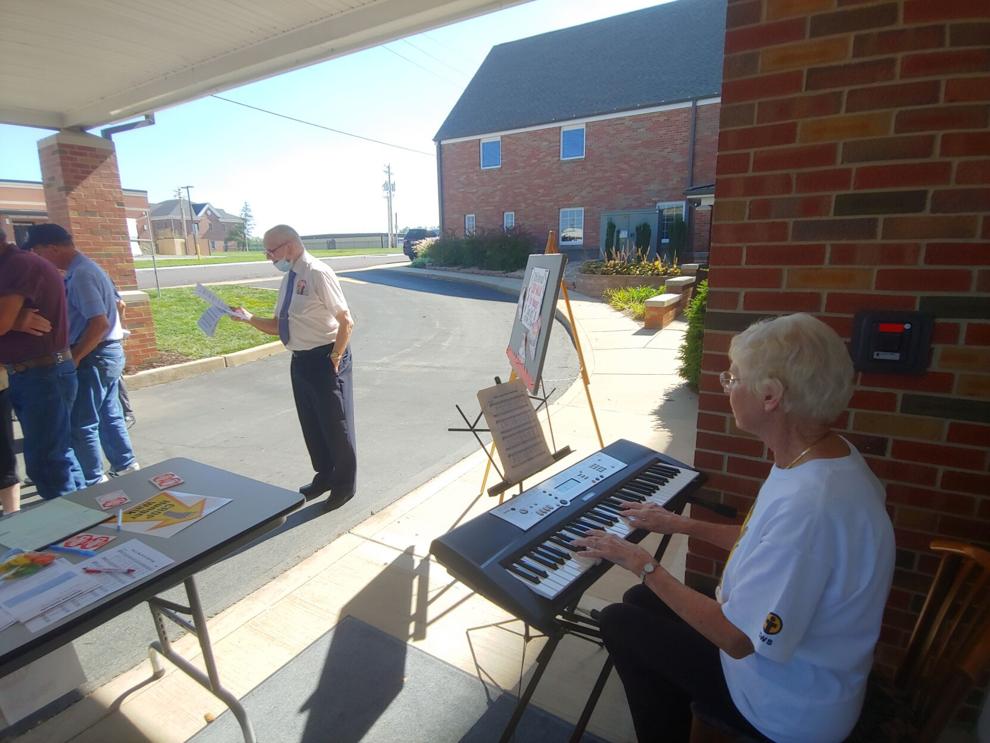 The journey begins
Updated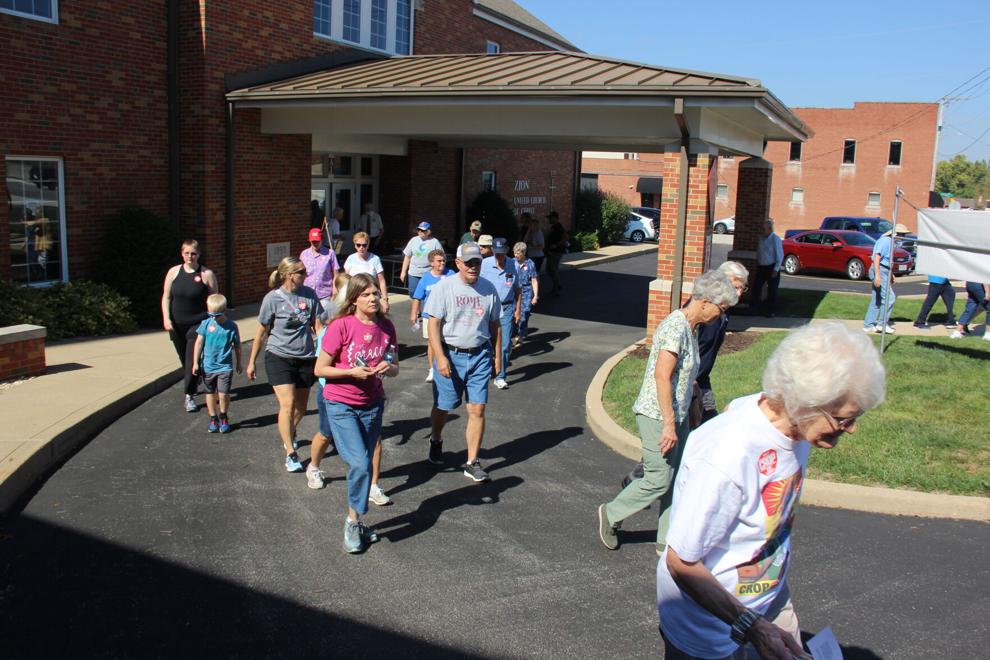 CROP Walk sees new faces
Updated
Franklin County's 2021 Communities Response to Overcoming Poverty, or CROP, Hunger Walk lapped its 2020 figures.
Sunday's event attracted 40 people, besting the 32 that walked the mile course around downtown Union last year. It also exceeded the goal of 30 walkers, a nod to the event's 30th anniversary this year, as well as the 30th anniversary of the Union Food Pantry, one of the beneficiaries of CROP Walk.
But event organizer Norma Klemme made sure it was even more special. To commemorate her 90th birthday in March 2022, she walked 90 blocks, one each day for 90 days, collecting nearly $13,000 in the process, she said. That exceeded her goal of $9,000, according to previous Missourian reporting, and on its own was more than the CROP Walk raised in 2020, when it brought in more than $9,000.
Of the amount Klemme raised, $5,426 goes to CROP, with the remainder going to three other organzations. Another $2,439 also was raised this year. Klemme said more proceeds are expected to come in.
In 30 years, Franklin County's CROP Walk has raised more than $137,000 to fight hunger.
"It's overwhelming, and it shows the generosity of people that really want to help," Klemme said of the support before the walkers left Zion United Church of Christ in Union Sunday. "It's a wonderful event."
Klemme walked 80 miles over 80 days in 2012, raising $19,000 at the time to celebrate her 80th birthday.
Angie Morris, volunteer coordinator at Franklin County CASA, was inspired by Klemme to take part in the CROP Walk for the first time this year.
"Norma does so much for our community; she cares about everybody so much," Morris said. "I hope I can make the impact on the community she has made. She's a pretty cool lady."
Before the walk, Klemme thanked the several Union Food Pantry volunteers who were on hand. "What you do is the key to whether people get something to eat," she said.
New this year, the CROP Walk also supported the Harvest Table in Washington. Harvest Table and the Union Food Pantry receive 25 percent of the proceeds, with the remainder allocated across the country through Church World Service. That can come back to the area in a crisis.
"When we had big floods in Union, Church World Service offered help to everybody," Klemme said.
Klemme also thanked Church World Service, which organizes CROP Hunger Walk events. She started participating in the organization in 1960, well before bringing the walk to Union. Church World Service is a nonprofit that provides emergency assistance to people in need and builds partnerships with local organizations for long-term sustainability in dozens of countries worldwide.
"Today, you are giving hope to people," she told walkers.
Klemme's husband, the Rev. Armin Klemme, the Union Food Pantry's first president, recalled the origins of the pantry, when people were approaching local clergy about the need for help paying for food and utilities. He said the food pantry has grown from serving 25 families to 175 families a month.
The group then sang a CROP Walk-themed hymn before a prayer from the Rev. Nicholas Knoblauch, Zion's pastor, sent them on their way.
Tags