Once upon a time, in a land far, far away, lived someone who had reason to fear a wolf. 
From "Little Red Riding Hood" to "The Three Little Pigs," some version of this story is told to us time and again from when we're children, said Regina Mossotti. Wolves are dangerous. Wolves are harmful. Wolves are the bad guys. 
"It's a myth," Mossotti said. "That's not the real story."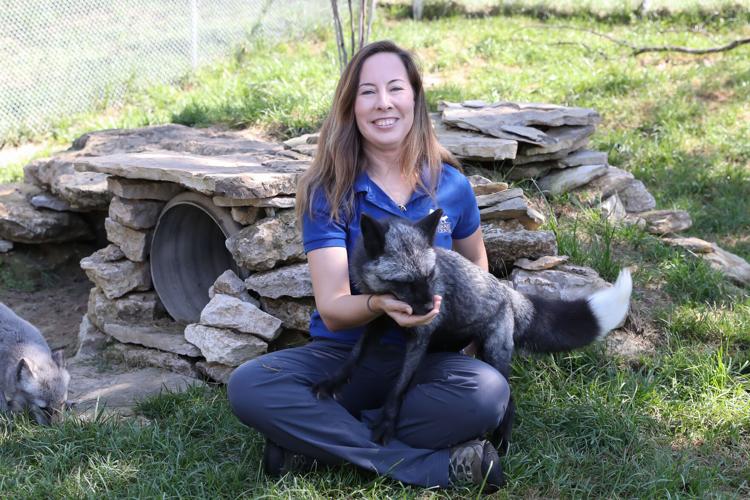 Mossotti has spent the last 10 years caring for victims of this misbelief — red wolves, Mexican wolves and nine other nonwolf endangered species as the director of animal care and conservation at the Endangered Wolf Center in Eureka. She first worked at the center in 2004 as an intern, then a keeper. She left to do research in Yellowstone and work with mountain lions in California, and had just begun Ph.D. work in Oregon when her current job opened. She couldn't resist.
"It's rare even for a large facility to have the impact we have," Mossotti said. "I really wanted to be at this center."
The key to that impact, per Mossotti, is the facility's breeding program. Last spring, staff released nine Mexican wolf pups into the wild in Arizona and New Mexico, a record number. The nine pups were a small segment of the ongoing baby boom at the center, which has seen 46 Mexican wolf births since 2018. There also were seven red wolves born in 2019 and 23 African painted dogs born in 2018. In total, the Endangered Wolf Center has presided over 82 endangered births in the last three years. 
"That's exactly why conservation is so important," Mossotti said.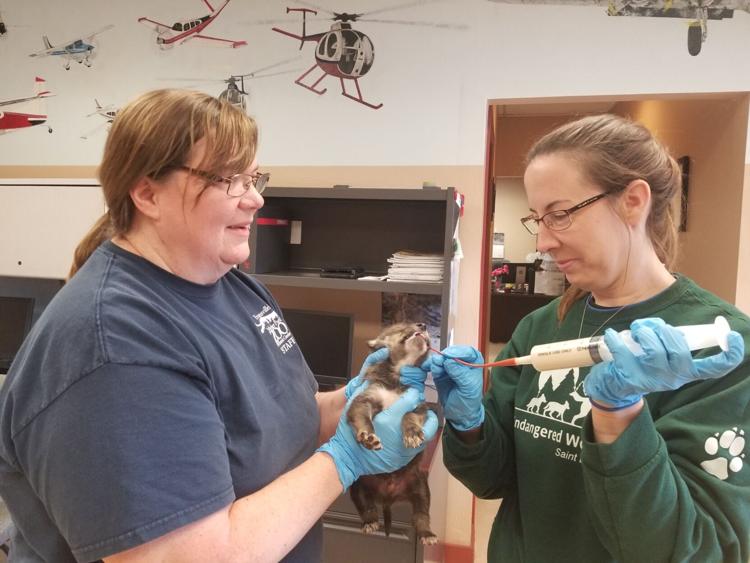 Executive Director Mark Cross, who joined the center this year, said caring for the new babies has been one of the most memorable parts of his job so far.
"To hold in one hand this endangered, tiny, 10-day-old thing, it's a moving experience," Cross said. "And, of course, they're cuter than anything."
20 Wolves in 2020
Much like wolves, the Eureka facility does not act alone. It coordinates its annual efforts to reintroduce species to their natural habitat with other zoos and conservation centers through the federal Species Survival Plan (SSP), which itself is maintained by the Association of Zoos and Aquariums and the U.S. Fish and Wildlife Service. In 2020, SSP members reintroduced 20 Mexican wolf pups (including the nine from Eureka) to the wild in their native habitat in the southwestern U.S. — a record number for one year. They'd been born only a couple weeks prior. It's crucial for staffers to take the pups as early as possible, as it increases the chances of the area wolves adopting the new pups into their pack. The pups are matched genetically to the existing population i their new home.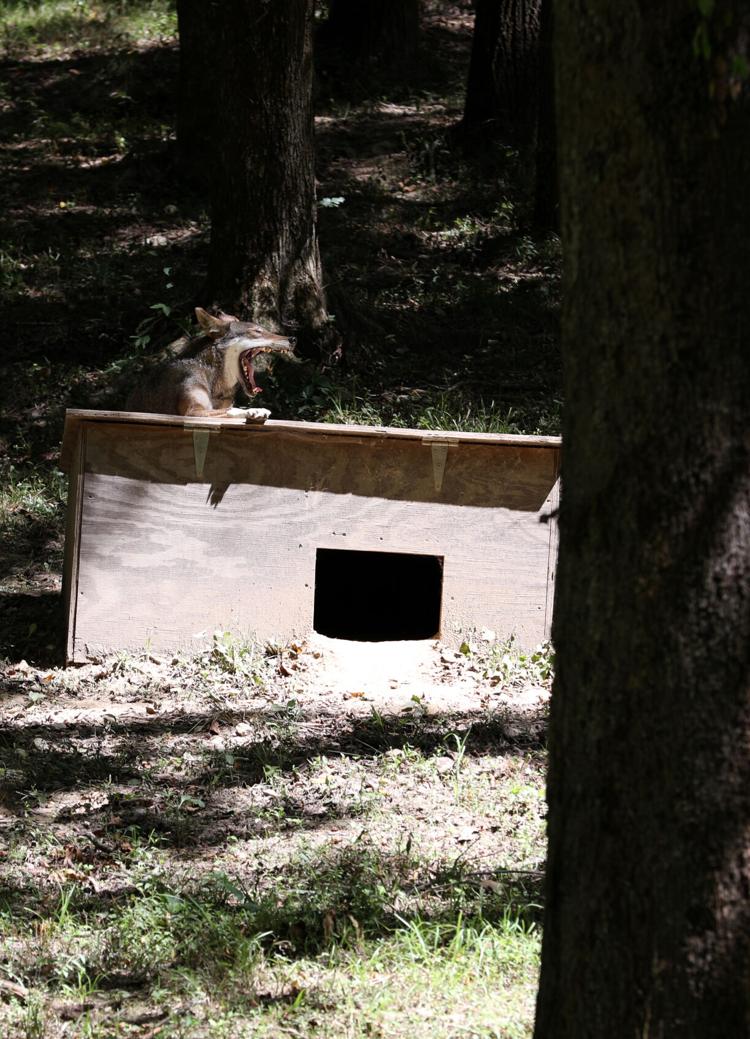 Travel days can begin as early as 4 a.m. and involve staffers microchipping and vaccinating all the tiny travelers. The staff members and pups usually fly on a commercial plane, but amid COVID-19 concerns this year, a donor loaned private planes. 
Upon arrival, staffers hike to whatever wild den the SSP has identified as the best placement. They'll wait for the adoptive mother to-be to wander off before coating the pups in nearby dirt or rubbing them against stones, anything to make the new scent stick. Then they say goodbye, and they hope they catch a glimpse of the fully grown pup on a future reintroduction visit.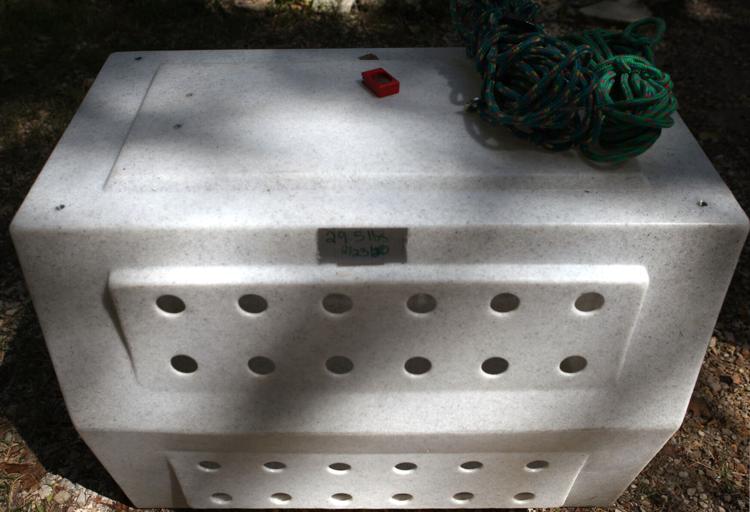 'We're St. Louis' Best-Kept Secret'
Although the facility doesn't have as much local name recognition as it would like, Mossotti says its reputation among environmentalists and conservation circles is impeccable. The Endangered Wolf Center was founded 49 years ago by then-celebrity zoologist Marlin Perkins and his wife, Carol. The center played a significant role in the reintroduction of red wolves, which had previously been declared extinct in the wild, to North Carolina, and 100 percent of wild Mexican wolves in the Southwest today can trace their lineage back to Eureka.
"We literally would not have Mexican wolves in the wild today without this center," Mossotti said.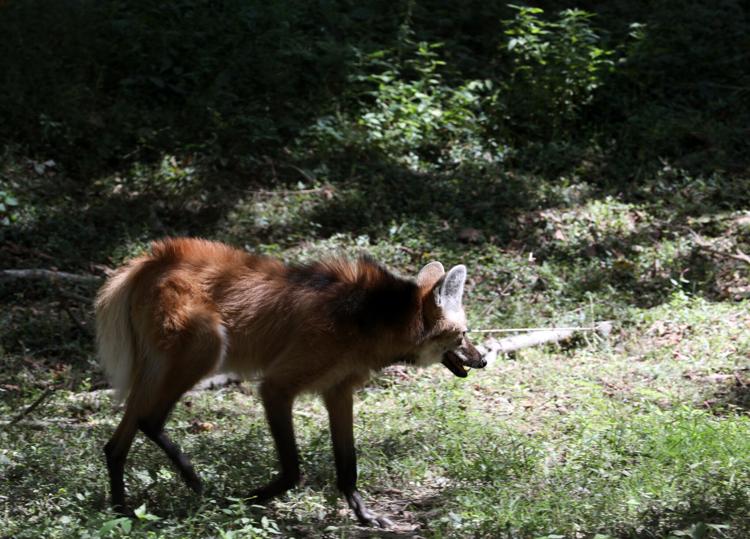 The nonprofit has grown into a $1.5-million enterprise. That's how much it costs to provide food, medical care, a safe environment and wildlife training tools such as deer carcasses for the "residents," as staff fondly call the animals. The center relies heavily on donors, who can sign up to "adopt" an animal for $12 to $84 a month. Although COVID-19 forced staff to cancel its two biggest annual fundraising events, an anonymous donor is offering to match all donations up to $100,000 now through October. 
Last year, the center brought in over $2 million in revenue, with $1.6 million coming from donations and grants, according to its 990 form. The center spent about $940,000 on animal care and another $750,000 to employ its 38-member staff.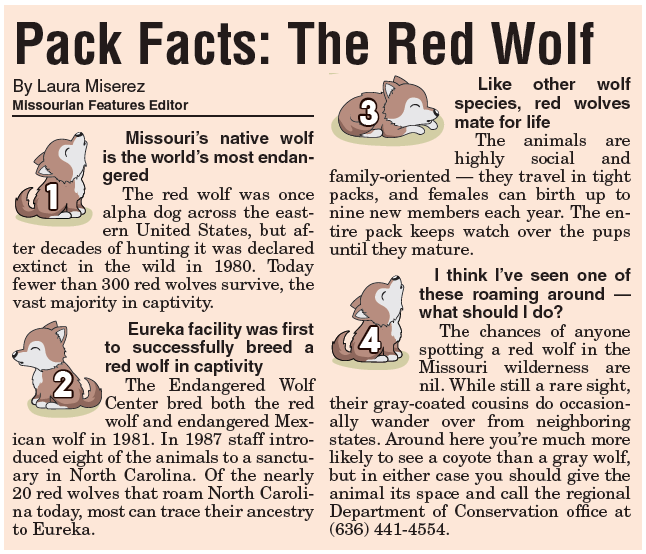 Cross is the only male staff member on the leadership team, and he said he's inspired by his co-workers' gritty resolve to handle any problem, from repairing a den to removing a fallen tree. 
Who's Afraid of the Big Bad Wolf
The staff at the Endangered Wolf Center realize their mission for wolves to thrive in their natural habitats is not shared by all. Few wild animals summon the kind of intense feelings that wolves do. On one hand, the creatures call to mind American ideals of wilderness, exploration and freedom. But for some farmers and ranchers, especially in the Northwest, the canine is a pest costing them money every year in lost livestock. 
The debate has been chronicled in mainstream publications and in the 2017 book "American Wolf" by Nate Blakeslee, but Mossotti worries that the issue is often mischaracterized.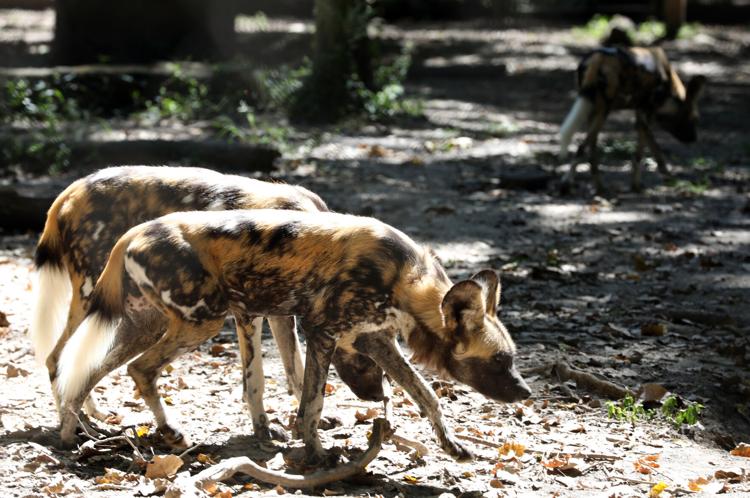 "Hunters are some of the best conservationists out there, and many ranchers are employing techniques to coexist with wildlife," Mossotti said. "There are some loud voices not in favor, but they shouldn't give the whole group a bad reputation."