Eight miles north of Washington in Marthasvillle, a multi-generational family farm is proving once again to be a popular destination for families anxious to get outdoors during the COVID-19 pandemic. 
Chris and Karen Lewis brought their three children — Lucy, Amelia and Logan — from Troy to Thierbach Orchards and Berry Farm Sunday, Sept. 13. 
"We've gone to a couple other orchards before, but we like this one," Chris Lewis said.
Lucy and Amelia, who first visited the orchard last year as a family, said they were anxious to get home and make an applesauce recipe they learned at school, one they believe is "way better than store-bought."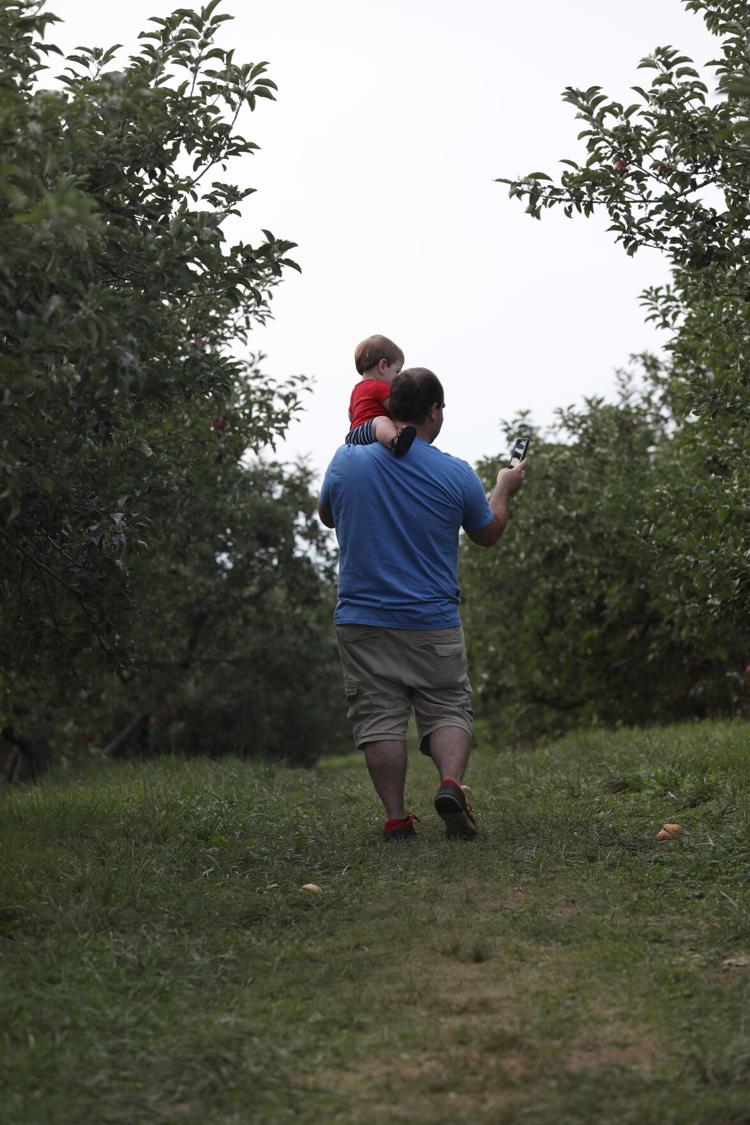 Since opening for the season, Otto and Susie Thierbach have welcomed countless families to the 80-acre property, many of those families bringing young children in tow. Some families, like the Lewis' family, are past customers, while others are first-time visitors. 
Family Trees
The Thierbachs own 12 acres of peach trees, 12 acres and 16 varieties of apple trees, almost six acres of berry bushes, two goats, some chickens, a honeysuckle vine maze, a rope maze, a tile maze and a market that is a top summer and fall destination for families from Washington and beyond. Visitors can pick their own fresh fruit and pay by the pound or shop ready-made condiments and fresh produce at two market locations, one on-site in Marthasville and one in Washington.
Susie Thierbach called it a mom-and-pop operation through and through. It's not uncommon to find three generations of the family working at the orchard on a Saturday. Their children, Elise, 18, and Wesley, 16, have grown up exploring the orchard, riding in the wagons and racing down the tall metal slide. 
Prior to COVID-19, Otto Thierbach's mom was also a frequent employee, as were Susie Thierbach's parents, who would drive to the market every weekend from their home in Chesterfield. Otto's and Susie's mothers also conduct product-quality research in the form of pies baked with the freshly picked fruits.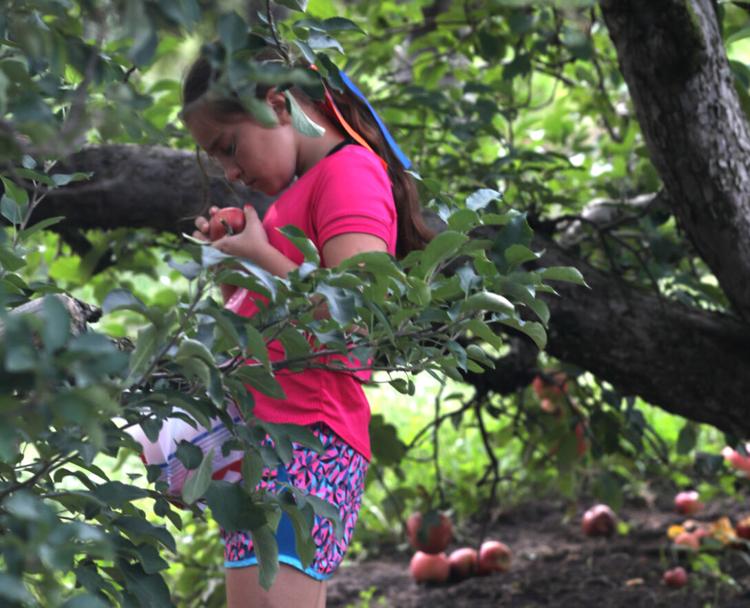 After two decades in business, the family extends beyond blood relatives. Several former patrons have joined the staff and become like family. Hannah Candrl started working for the Thierbachs as a 16-year-old in 2013. She first met them as an active 4-year-old, running through the bushes with hands stained from the berry juices.
"Everyone always asks, 'So, you're Otto's and Susie's oldest right?'" Candrl said. "My mom started going out there because it was the best pastime. We'd get gallon-Goldfish buckets, eat all the goldfish and fill them up with berries."
Candrl is now 23 and brings her own overalls-clad son, Benji, 2, to work at the Thierbachs' market. He picked blackberries for the first time this summer. 
Susie Thierbach also noted how the family watches patrons' children get older every year. When they arrive for picking season, they show off photos and catch up with the Thierbachs like old friends.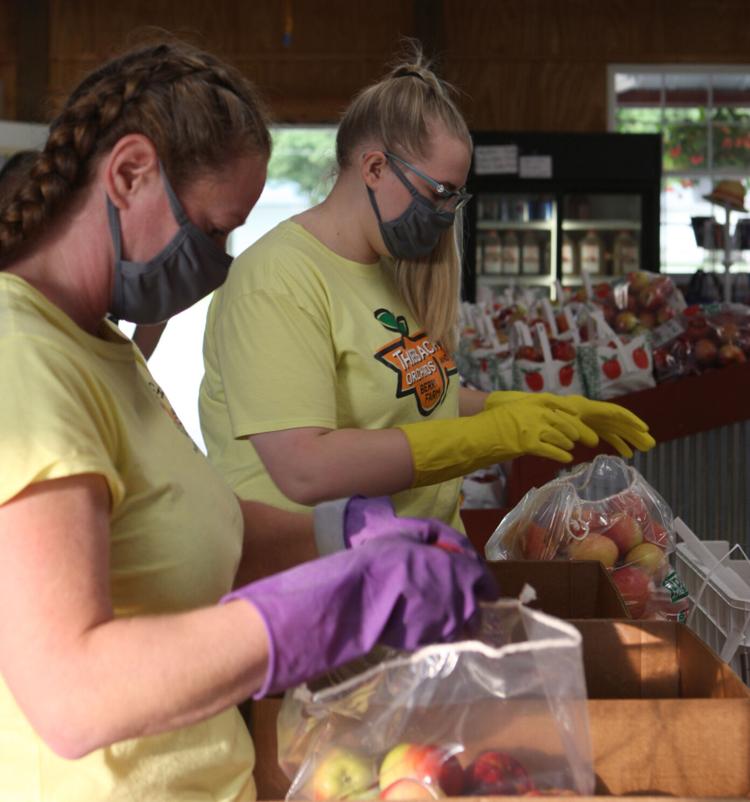 'Growing and Growing'
Otto Thierbach first planted peach trees in the 1990s on the farm where he grew up, which has been in his family for generations, since his ancestors immigrated here. When he and Susie married in 1998, she joined him there. A year later they purchased the apple orchard four miles up the road from the Stark Bro's Nurseries and Orchards Co. in Pike County, which is known for its Red Delicious and Golden Delicious apple trees. 
By 2000, the local orchard added blackberry bushes to their collection, and a few small groups of women had become the first picking customers. 
"It started before the kids were born, and my daughter is 18 now," Susie Thierbach said. "I remember driving the wagons while I was pregnant with them."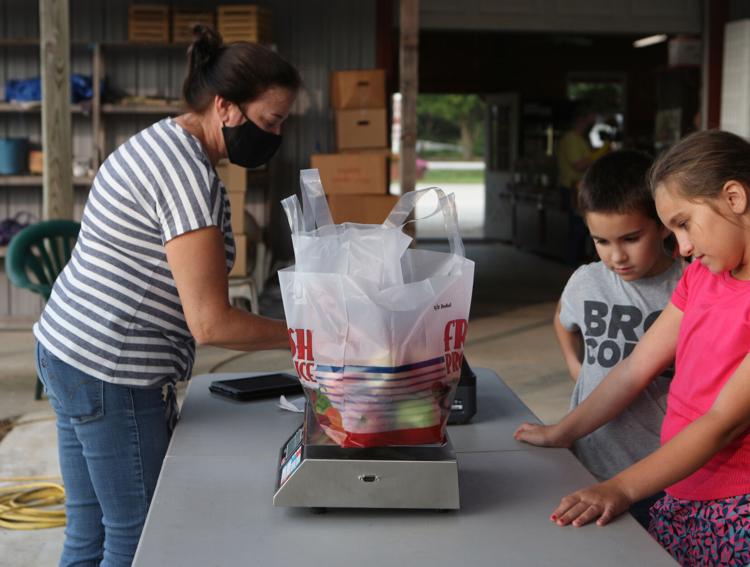 The business, like the trees, has been growing since. It is the only orchard in the state to grow the Missouri Red apple variety, and one of the only places to pick your own cherries in Missouri. They've added blueberries, raspberries, gooseberries and cherries to the picking options, as well as expanded the number of apple varieties to 16. In 2016, they opened their Washington market at Fifth and Locust. 
But the most popular autumn offering remains the apple orchard. The neat rows of apple trees stretch out in a green haze with the red orbs peaking out on Sunday night. On the ground rest the discarded, bruised fruits, the flies buzzing eagerly around them. The sun has moved behind the clouds, and another day of apple picking has ended.
The orchard is at rest until its next visitors arrive the following Saturday.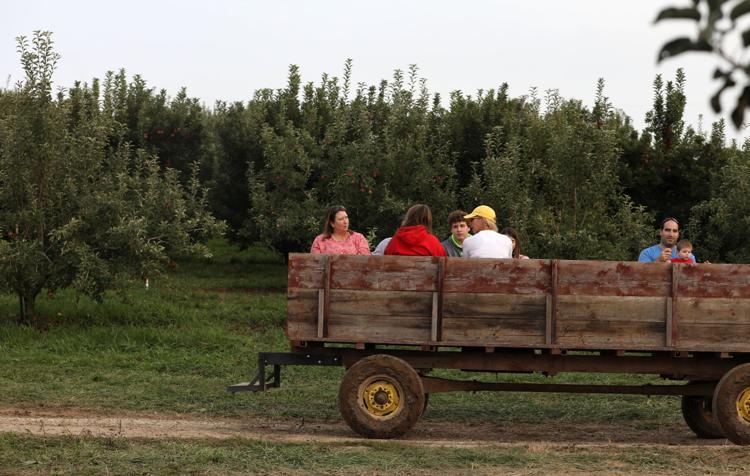 After scampering through one of the mazes, riding in the wagon, and an afternoon full of laughter and memories, Amelia Lewis couldn't wait any longer. With her fingers adorned in pink glittery nail polish, the nine-year-old reached into the bag and sunk her teeth into the juicy red fruit, which she picked from the tree-covered hills of Thierbach Orchards.