As their planes landed at St. Louis Lambert International Airport, Malou Troel and Margherita Biondi were greeted by their American host parents Pam and Ed Manuel.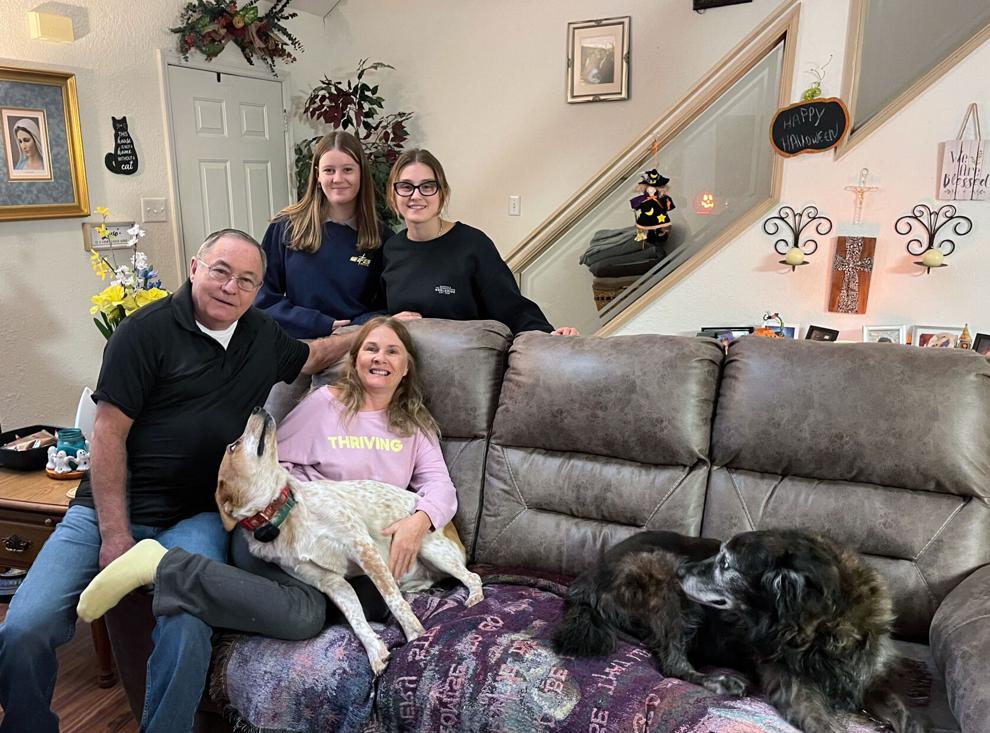 The two exchange students have been staying with the Manuels in their Pacific home since September, while attending St. Francis Borgia High School as juniors.
As Pam and Ed picked them up from the airport, Troel was shocked by the size of the couple's 2020 Ram 4x4 truck.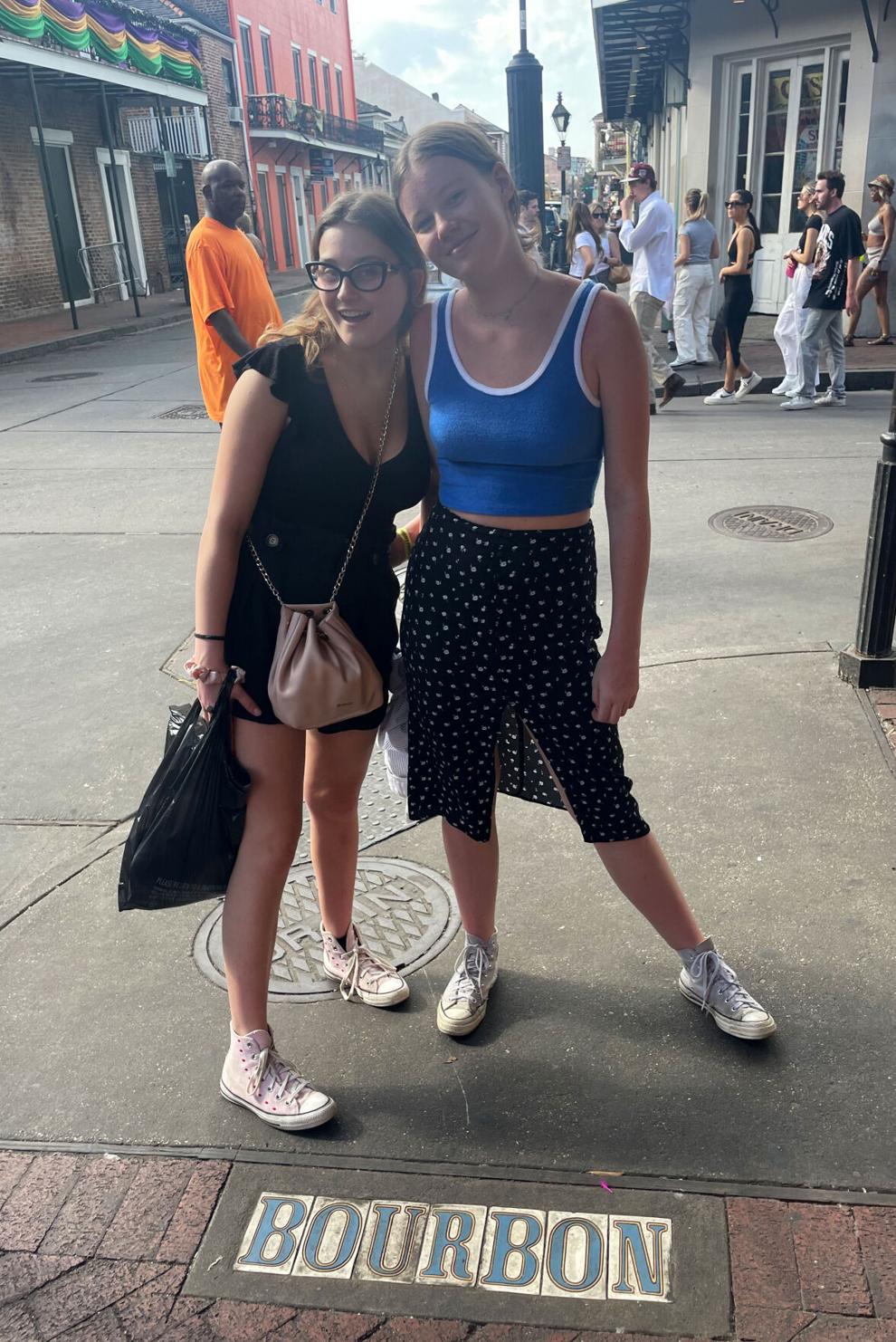 "I was like, 'What in God's green earth is that?' There was even a step to get into the truck. I was inside and I felt so small," said Troel, who is from Plerin, France, a coastal city of about 14,000 people, about 300 miles west of Paris.
That was the first of many culture shocks for the girls. Another one included a trip to Lambert's Cafe — The Only Home of the Throwed Rolls in Sikeston.
"When we went to that restaurant, they were throwing bread at us," said Biondi, who is from Ancona, Italy, a city of about 102,000 people located on the Adriatic Sea. The city is about 170 miles northeast of Rome. She said she thinks that butter on bread is an interesting concept. "I cannot relate to that. Bread is like a breakfast food. You do bread, butter and sugar for breakfast, not for while you're eating a meal," she said. After her time here, Biondi has converted to a true American-styled breakfast complete with eggs, bacon, pancakes and hash browns.
Troel on the other hand, said she eats bread every day of her life with breakfast, lunch, dinner and a snack when she's hungry late at night.
"It's really the bread," said Troel. "It's not that it's bad, I just miss French food. But the food here is (not as bad as) I was expecting." She unexpectedly discovered her love for the cereal Lucky Charms and that a turkey leg is not the size of a chicken leg.
A big realization for Biondi is that Americans don't have school on Saturdays like Italy does.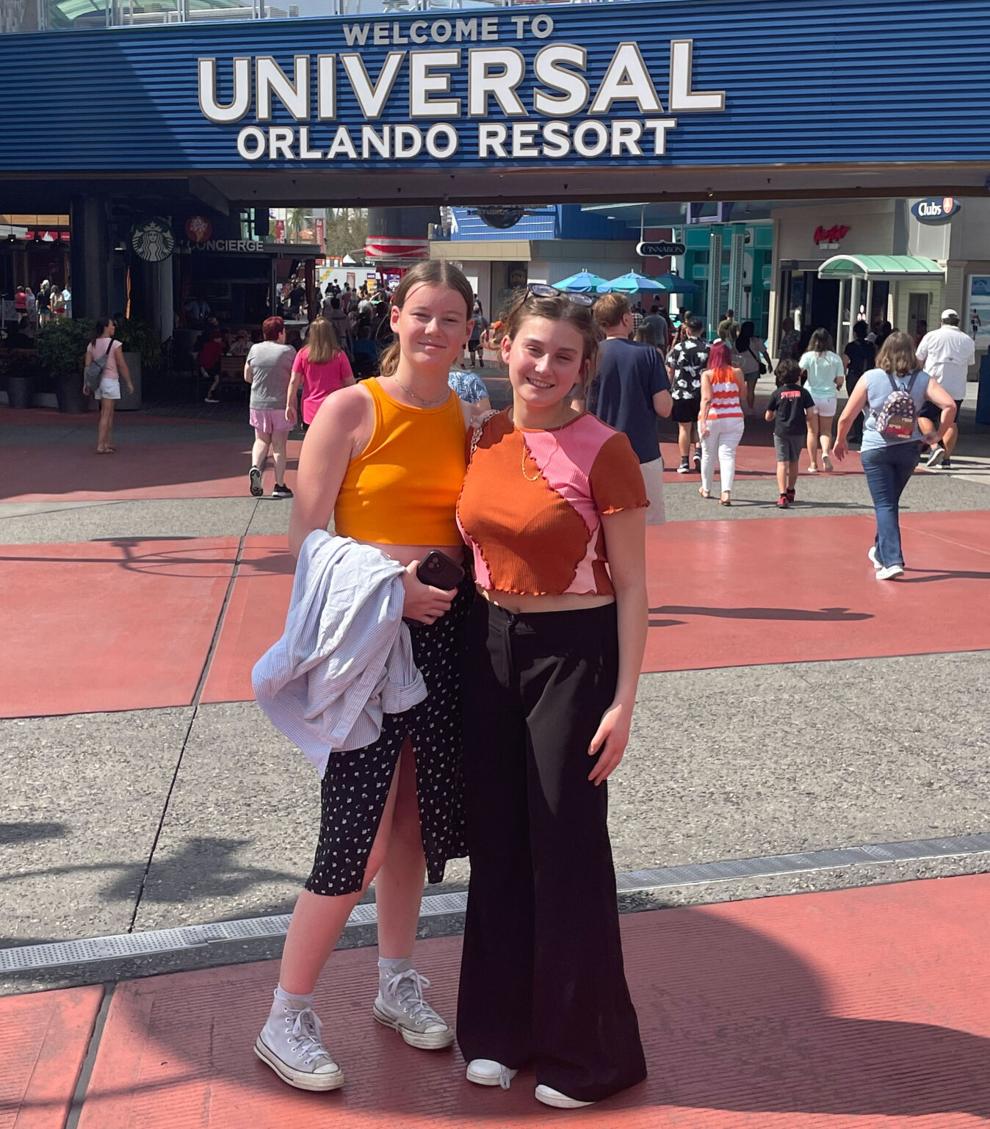 "In Italy you (go to school) six days a week, I would go to school on Saturdays," she said. "And for the first two months I was here, I had such a hard time remembering that on Saturdays I didn't have school. And here a period lasts an hour and 20 minutes and at my school it only lasts an hour. We have five hours (with a) 15 minute (break) at 11, and then sometimes we have six hours it depends on the day. But we get out of school, either at (1 p.m.) or (2 p.m.). I usually take the bus home which is a big difference here because there's no public transportation."
Though the two missed the first couple of weeks, Pam said, "Borgia welcomed them with open arms."
"We had no intentions of hosting for the school year," said Pam, who along with her husband has been hosting students for 20 years with the Lions Youth Exchange Program. "(Exchange coordinator Debby Utterback) texted and said, 'We have a lot of kids, but we don't have enough host families,' and I thought, 'Let me ask my husband — thinking that he would say no because he's getting ready to retire. He's not going to want to spend his retirement days taking care of teenagers.'"
To her surprise, Ed said, "Sure, why not." After that, the two were excited to go through all the different applications for the exchange student program."
"(American Scandinavian Student Exchange — ASSE), sends you all these kids' pictures and bios, and they all say the same exact thing," said Pam. "They would love to cook for us and they love animals. I was like, 'I have to find someone who truly loves animals because we have a crazy puppy and some crazy cats. So they actually got chosen for our house because Margherita has a giant dog and Malou has a little dog."
Biondi has a German Shepard named Kobe and Troel has a yorkie named Looping.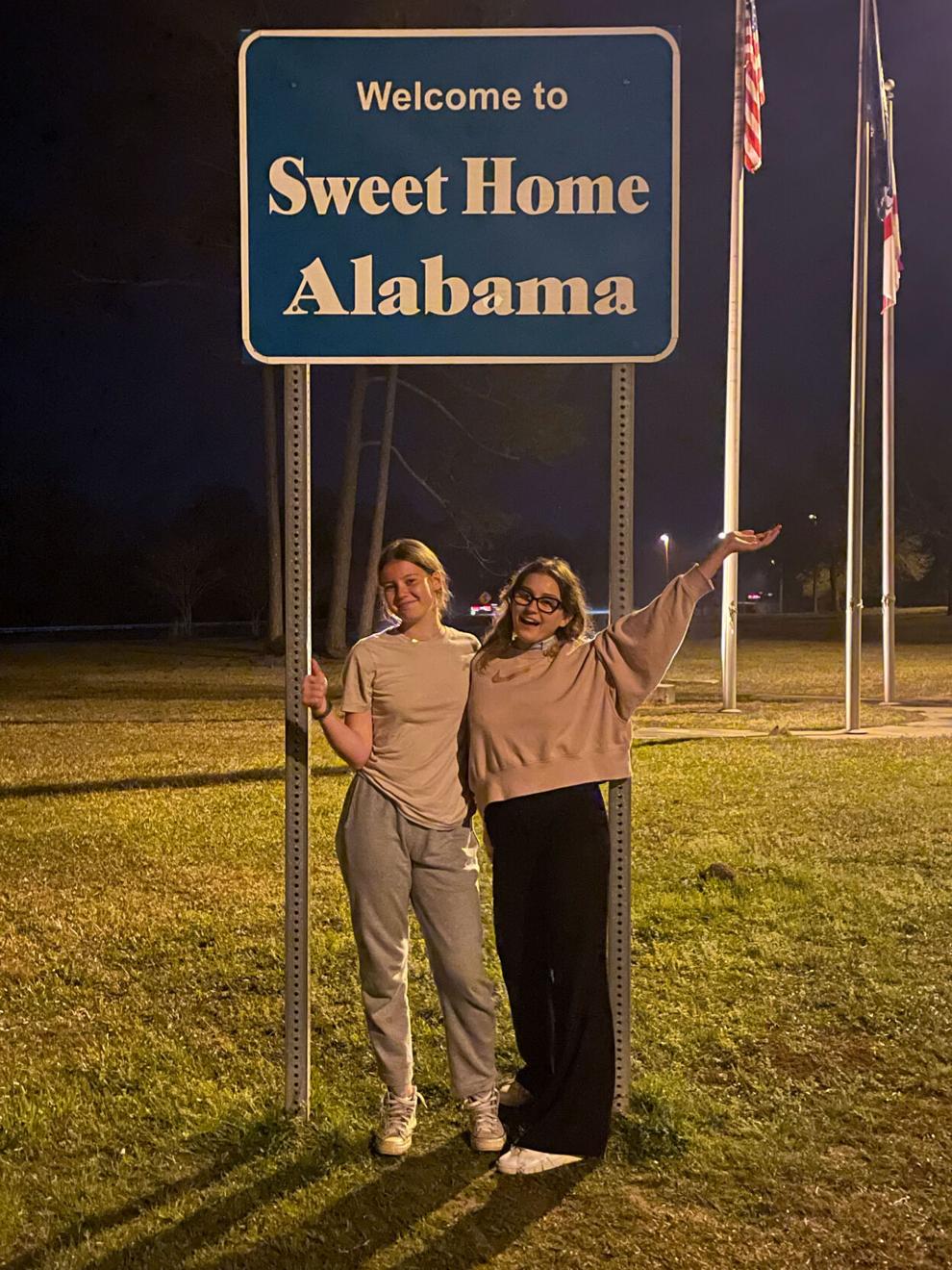 Troel and Biondi live almost 800 miles from each other back home, but realized they share more in common then they initially thought they would.
Besides both having dogs, the two share the same birthday of August 12 and have two siblings.
"We're living together from two different countries," said Troel. "We have the same birthday, our moms are teachers, our dads own their own business. We just have so many things in common, but our personalities are so (different) from each other, but we just match each other."
Biondi said this was her first time traveling and first time being on an airplane.
"I spent the first days in the states in New York City, because (with the) program, they give exchange students the opportunity to spend the first weeks in New York City," said Biondi. "I think it's an amazing city. I went up to the Empire State Building, and saw the view, I think I'm never going to feel that way again because it's amazing how little you feel. Also I know that a lot of people say New Yorkers are kind of mean, but every time I went in a store they were super nice. They are really used to tourism, and I have a strong accent so I feel like here everyone notices that I don't speak perfectly, but when I was there no one struggled to understand me."
Troel, who played on Borgia's soccer and basketball teams, has traveled to about 20 countries ­— such as Indonesia, Croatia, Greece, Turkey and Morocco. She said she loves traveling, learning new cultures and different perspectives.
The idea of coming to America was inspired by a TikTok post and her love of "High School Musical," a movie.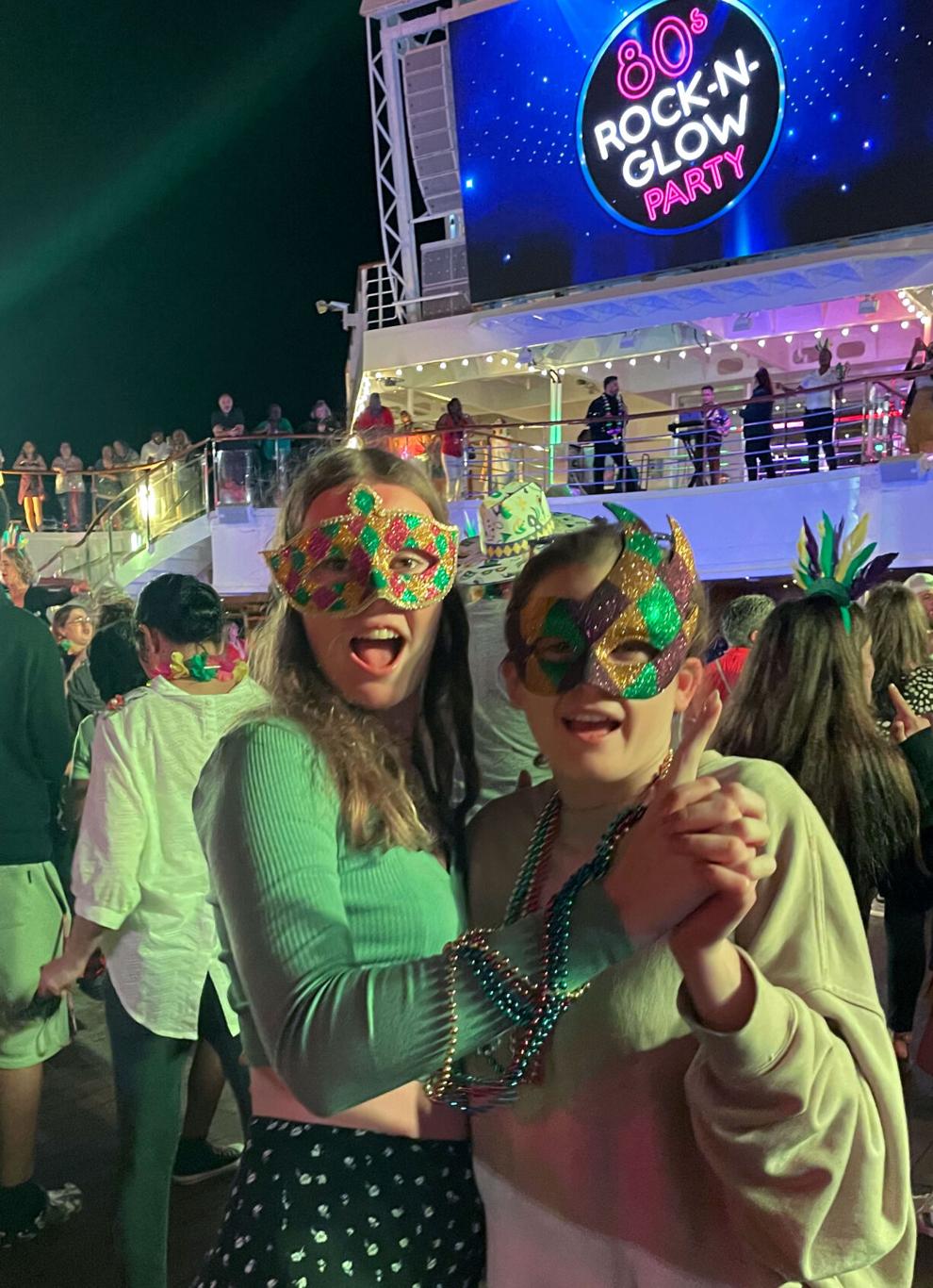 "I started thinking about it more and more," she said. "And when we first applied, we applied for a public school program because for private schools, it's a little bit more expensive. "We received an email saying that they were struggling to find a public program. So they told us that we would have more (of a) chance to be taken into a private school, so that's what I did."
Troel said she has never been to a private school or had to wear a uniform, but this has given her the chance to experience a different culture and religion.
"I'm not really Catholic but I don't mind because my grandparents are," she added. "It's really interesting just to learn a lot of different things, and everybody was just so welcoming."
For Biondi, participation in the exchange student programs run in her family, including her aunts and brother, so she always knew she would eventually end up doing it.
The two said they were happy to be placed in smaller towns like Washington and Pacific.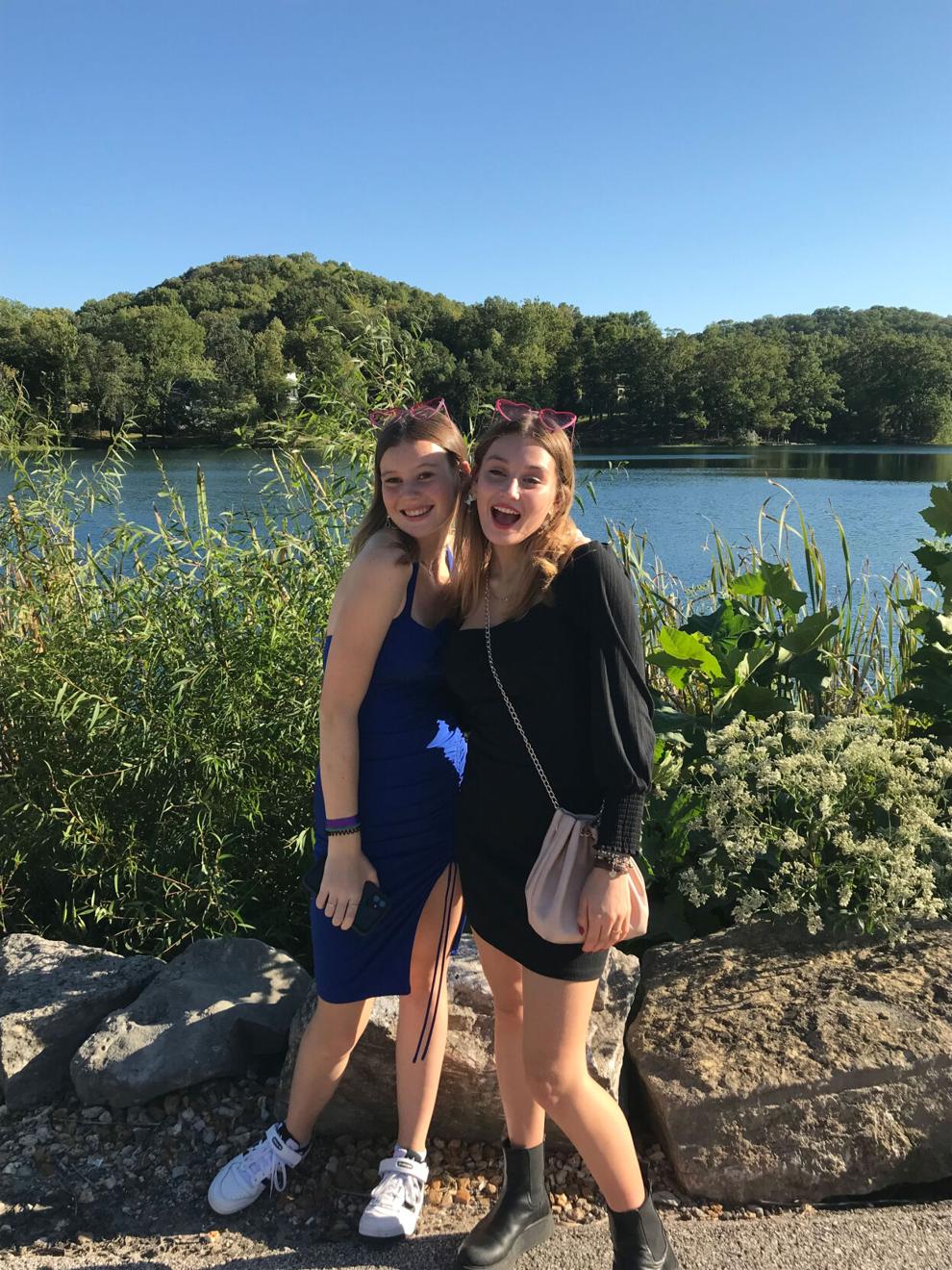 "We're not in a small high school but not in too big of one either," explained Troel. "Everybody is really nice, and I like the nature here."
Even though the two have been getting accustomed to small town living, the Manuels have taken them to St. Louis to Six Flags, a Cardinals game, the St. Louis Zoo, Critter Lane Petting Zoo and a Blues game. They've also visited Tennessee, Georgia, Florida, Alabama, Mississippi, Louisiana and went a cruise through the Turks and Caicos Islands. They've even had the opportunity to chop down their own Christmas tree and participate in their first Homecoming experience.
"They wanted to see the Grand Canyon, so we're going to do that at the end of April. We're going for a weekend to the South Rim," said Pam.
Ed said he enjoyed spending Christmas together with them as a family. "The expressions on their faces. Like Margarita when she's never been somewhere, you can see it on her face."
Troel said coming to America has helped her gain more self-confidence and independence.
"We've had kids from all over the world and it's a wonderful experience and to share cultures with each other, it's just amazing," Pam said. Troel and Biondi's time in the U.S. will end in June when the two return to their home countries.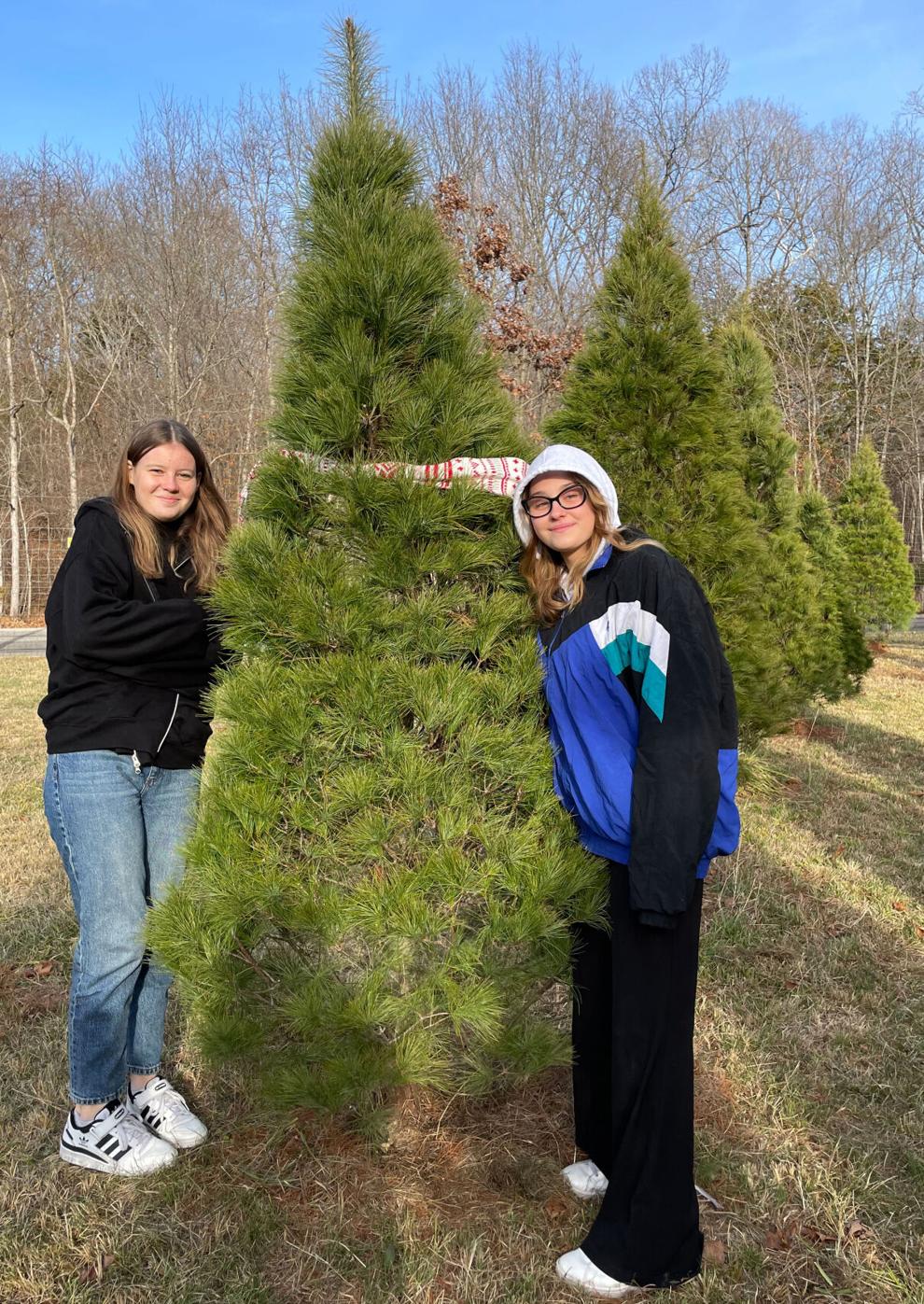 Utterback said for anyone interested in hosting exchange students to reach out to her at debbyu3@hotmail.com or to visit the ASSE website at www.assee.com.