At 1170 W. Fifth St., a simple white door opens up to an almost-finished vision. The floor inside is designed to mimic a golf green meeting the blue of a small pond, and along the wall rests hundreds of different frisbees and plastic discs, each a unique, vibrant color. This is Aces & Eagles Disc Golf and Frisbee Supply, Washington native Josh Smith-Moore's answer to the increasingly popular sport of disc golf and his plan for a new kind of family entertainment. 
Smith-Moore, 36, opened the shop in the former Hillermanns Nursery & Florist location in October 2019 and started selling mostly $20 starter disc kits. At the time, disc golf courses were being constructed in parks around the greater St. Louis area, but the only disc store was an Academy Sports in Manchester. Smith-Moore wanted to not only fill that gap, but also create a hangout space. His first set of inventory sold out by December. He now stocks 2,000 discs and is working on doubling it by January.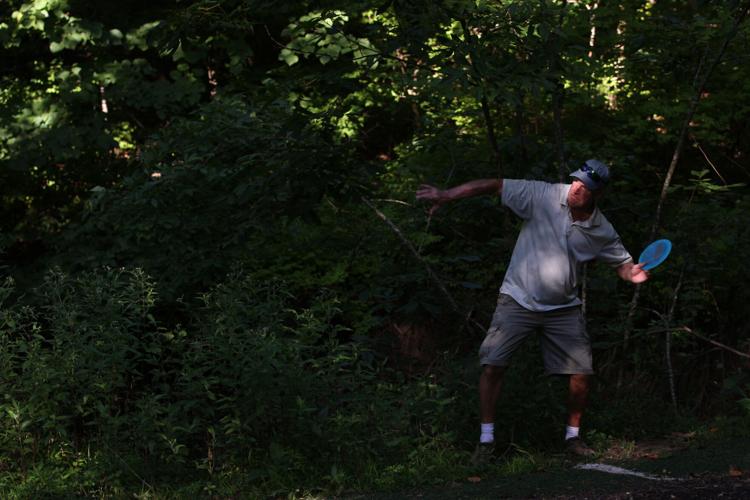 Smith-Moore also is busy on a renovation to add a family entertainment space to the store, which is set to be completed by the end of August. The revamped space will include retro arcade games, a small theater, air hockey, pool, board games and a disc golf hole. Eventually he plans to add a bar stocking local brews and space for local artists. Smith-Moore is doing the renovation with the help of friends and his goal is to eventually purchase the building. Although he is currently the store's lone employee, he hopes the hangout space will increase demand and he can add another employee or two. 
The timing of Smith-Moore's disc golf destination complements the growing popularity of the sport. One digital hub of the grassroots sport, dgcoursereview.com, lists nearly 70 active courses within 50 miles of Washington. The Professional Disc Golf Association counted around 30,500 members in 2016. Today that number has grown to 53,500, and thousands more play the sport but are not members. The disc golf community has grown even more during COVID-19, largely because the sport is easily adaptable to social distancing guidelines. Smith-Moore said the shop's business has nearly doubled since the pandemic started.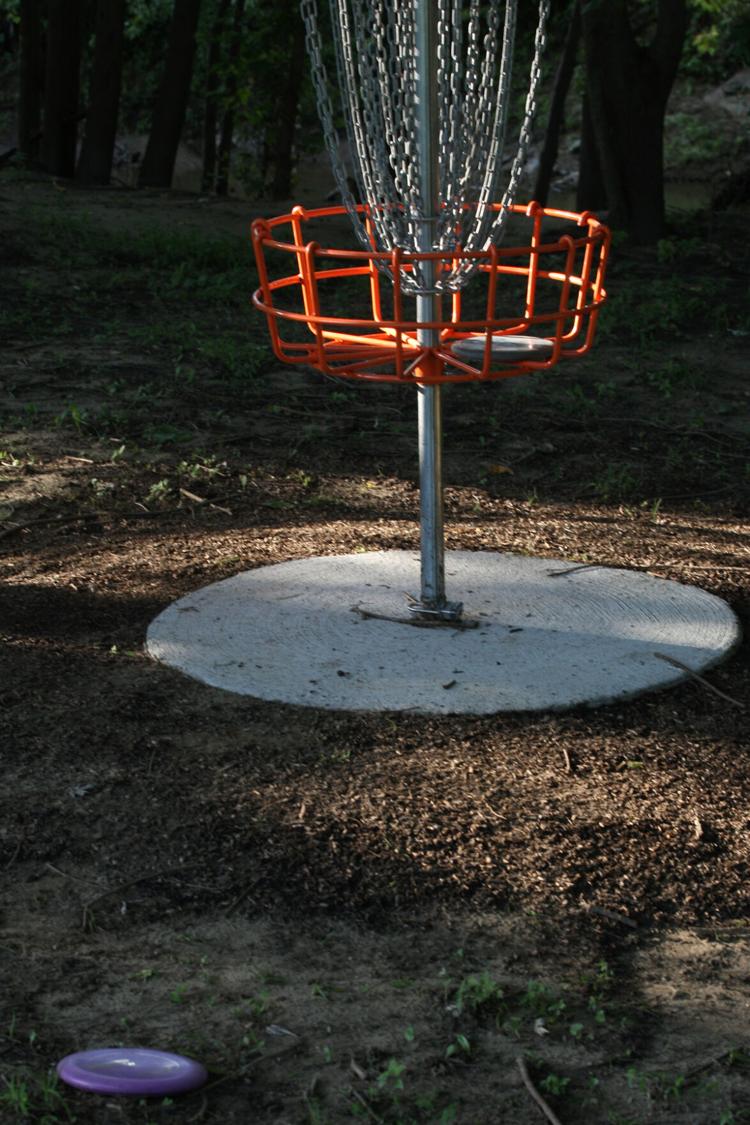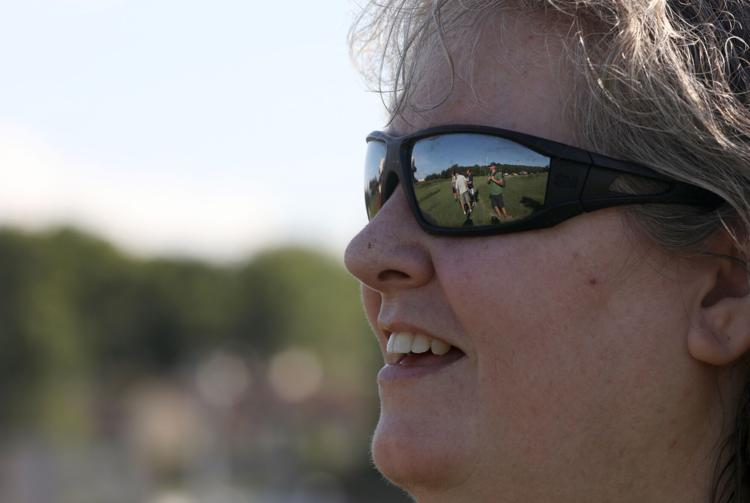 "With COVID-19, the world went back 15 years," Smith-Moore said. "More people are out walking and riding bikes — this is Washington like I remember it."
Part of disc golf's appeal, Smith-Moore said, is that it can be played as an adult's workout or a child's activity, depending on how hard players throw the disc and what kind of disc they use. The shop sells beginner disc packs for families, and also a range of discs in various sizes, weights, materials and speeds for more advanced players, such as the ones who participate in the multiple weekly leagues Smith-Moore organizes. It's this part of the inventory that has attracted patrons from Rolla to Illinois. Smith-Moore also offers advice and encouragement to customers, such as new league player Gavin McDaniel. 
"I like the personality of this store," McDaniel told Smith-Moore as the business owner rang up the purchase on a smartphone. 
Smith-Moore's personal disc golf journey started when he was an engineering student at the University of Missouri-Columbia. He stopped playing when he graduated, but after injuring his knee several years later in a motorcycle accident, he rediscovered the game as a form of physical therapy. Now he helps clear overgrowth and debris from the nearby courses for free so they stay accessible. On Aug. 13 he was working with Highlander Land Clearing and Excavation on the local disc golf course in Burger Park.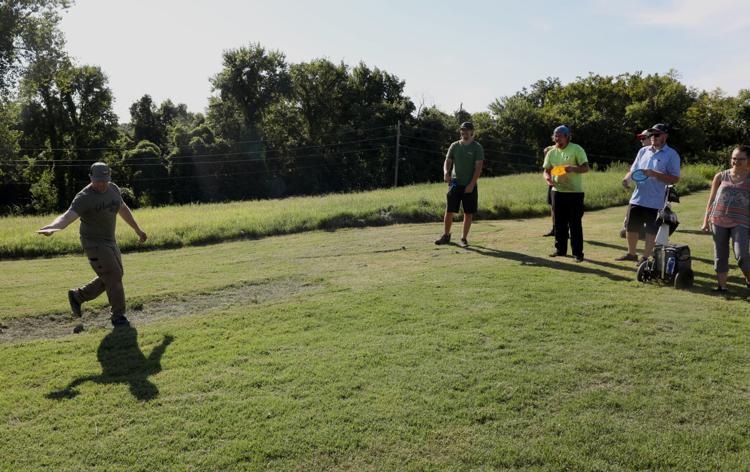 He also wants to improve accessibility to the sport. He donates gently used discs to nearby schools, and he's currently enhancing his website, acesneagles.com, to automatically sell stock for "the lowest online price plus $1." Those extra dollars will go toward Smith-Moore's charitable goals for the business, including sponsoring the Missouri Department of Conservation to have sign language interpreters and more accessibility at their events. 
But first comes the indoor disc golf course and hangout space on W. Fifth Street, which Smith-Moore is dubbing "The Office." Even though a few friends have jokingly brought desks to the building, Smith-Moore said the space will be less about working and more about people having fun together.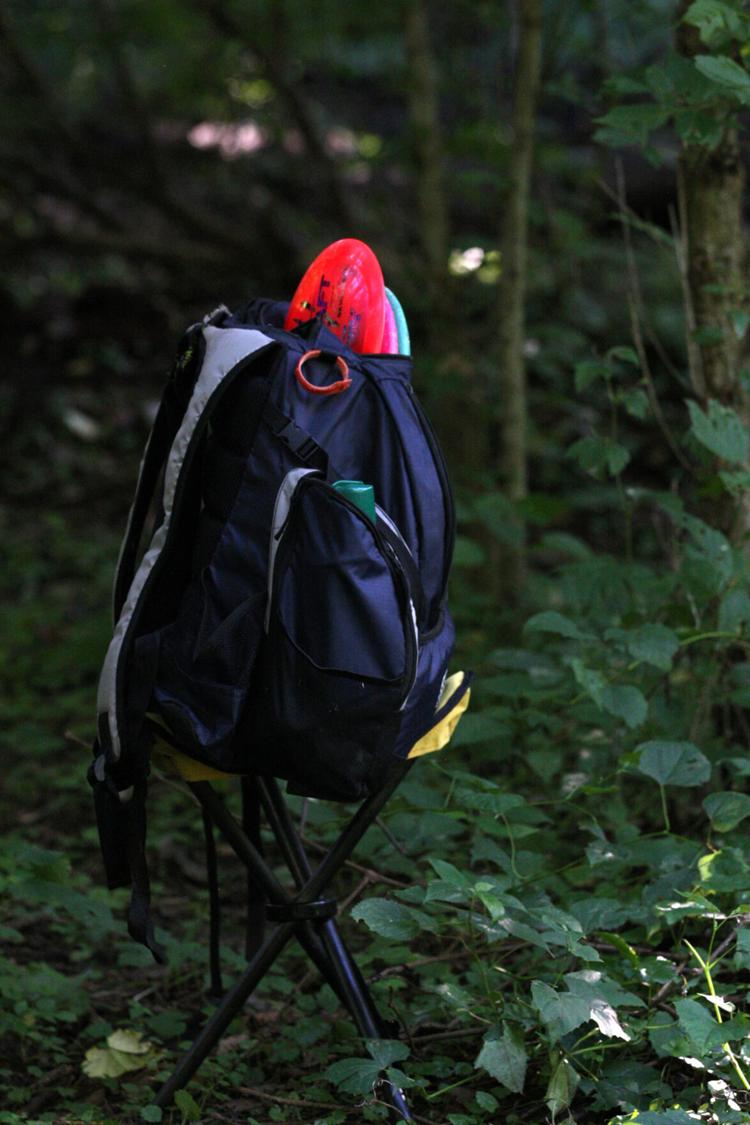 "This is something that will be enjoyed by the whole family."