When Amber Raney and her husband became foster parents three and a half years ago, they opened their home to any child, of any age, needing any size or gender of clothes, at a moment's notice. Ahead of their second placement, they were given about five hours to prepare their home for its two newest residents — a 7-month-old girl and an 18-month-old girl.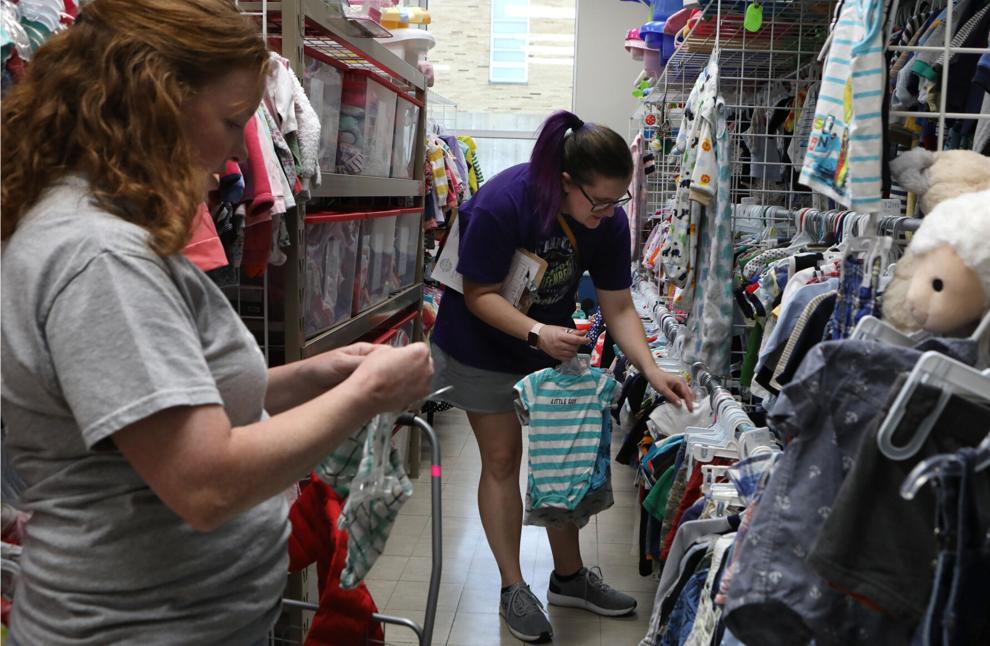 "We didn't have any baby stuff. None," Raney said. "We didn't have a car seat, a crib, a Pack 'n Play. I was at a meeting when I got the call, and before I left I was like, 'Hey, does anyone have stuff I can borrow?' But it's hard getting things from different locations because you're mentally taxed having to remember where everything came from and when you have to return it."
Raney's borrowed items bought her enough time to make a trip to the South County Foster Closet in St. Louis, where she borrowed cribs and car seats, but she said the stressful experience made her wish there were some place where foster parents in Franklin County could collect everything they need and return it all in one place when they're done. 
"There's so many appointments and chaos, plus sometimes the secondary trauma for you of hearing what happened to the kids you're caring for," Raney said. "So I just wanted a place where people could come get whatever they need."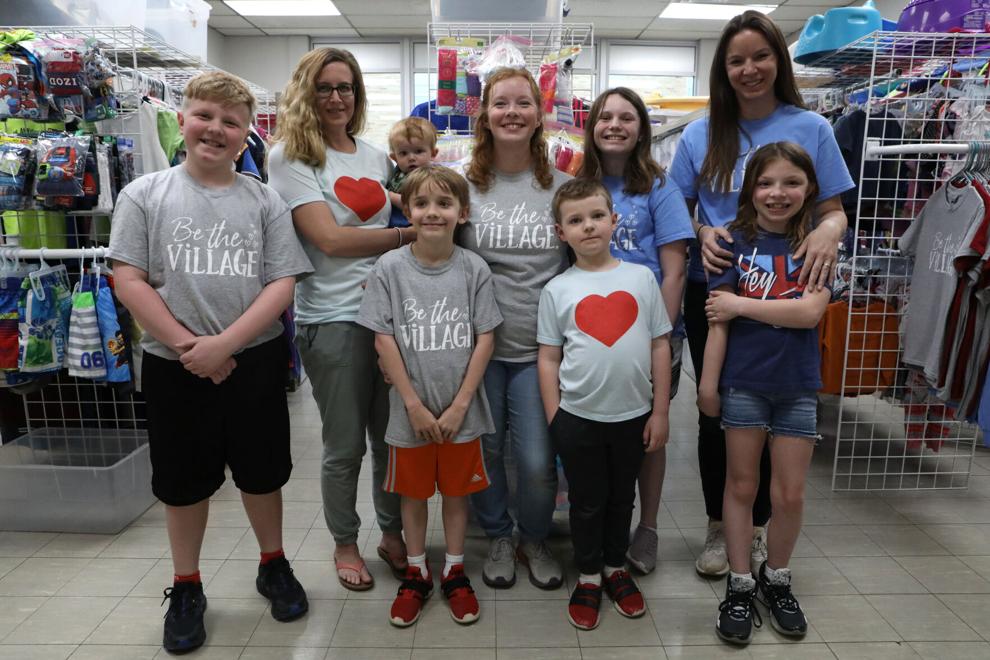 The closet, located inside the Franklin County Family Resource Center in the former Clark-Vitt Elementary School in Union, is stocked with new and gently used boys and girls clothes from newborn to size 14, shoes, socks, winter coats, swimming suits, toys, books, cribs, car seats, strollers, suitcases, bath seats, bottles, diapers, wipes and more. The items are free for registered care providers, including foster parents, adoptive parents and relative placement providers, case workers, school counselors or other resource workers, and CASA workers. 
"The whole idea is — as a foster parent — you never know who you're going to have in your house, and you don't know what kind of equipment you'll need. So instead of foster parents buying and storing that all themselves, we wanted to have a space where we can store it and they can pull from it instead of each family having a room full of stuff in storage."
The shoe collection in particular is a special piece for Raney because when she welcomed the 18- and 7-month-old girls, the older of the two left one of her shoes in the caseworker's car, and it was a couple days before Raney could get her a new pair.
"(Getting) her sister's formula was more important that day," Raney said, "so the shoes are special to me because I always think of her."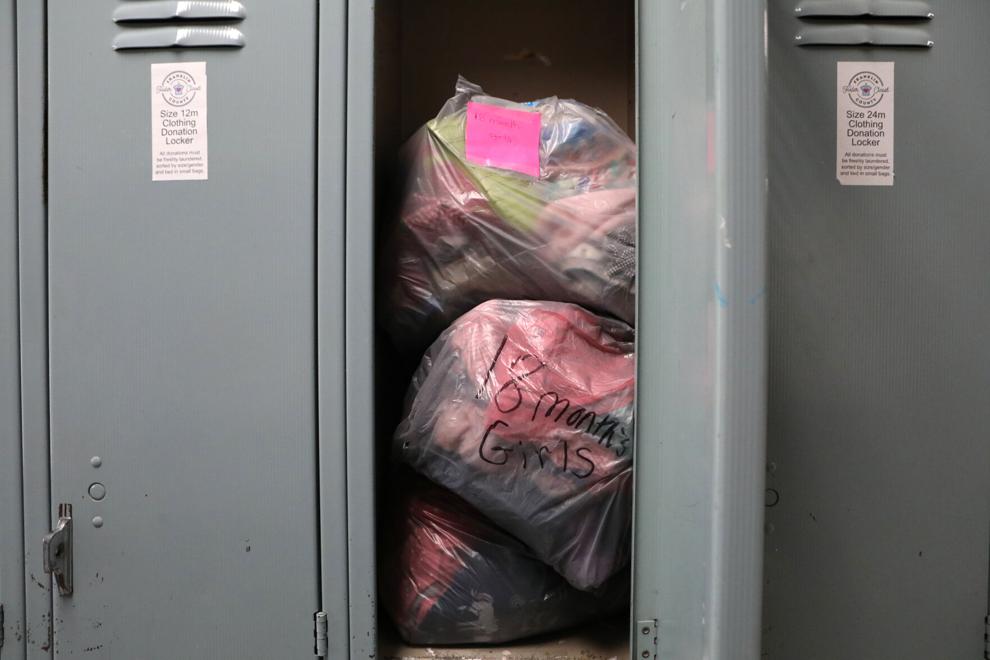 The closet opened in June 2019 and took up six racks, which were housed at the First Presbyterian Church of Union inside former Sunday School rooms. Today, dozens of racks line the walls of the multiple-room closet, some without room for a single other item. 
In 2020, the closet served 118 children living with 78 families, with an estimated community impact of over $7,000. The first rule of the closet's user policy states that all items taken from the closet become the property of the child and should move with them to their next home or be returned to the closet when they aren't needed.
"The alternate to having a foster closet is — I have a friend who picked up two little girls at the hospital, and one was in scrubs. She had a basketball game for her older kids she had to be at, and so she took the girl to the game in scrubs and then had to buy clothes after," Raney said. "I just don't want to put kids in that position on what is already a really rough day. I'd rather they come to a calm environment like this where they can get everything they need."
The closet is organized by gender and size, with each group of clothes getting 5 feet of hanging space and three bins of additional clothes. The group uses the lockers still in the former school as drop-off locations for donations, and Raney asks that all donations be brought in grocery bags, not trash bags. Raney explained that trash bags are often what children use to pack quickly when entering foster care, so there is trauma associated with them.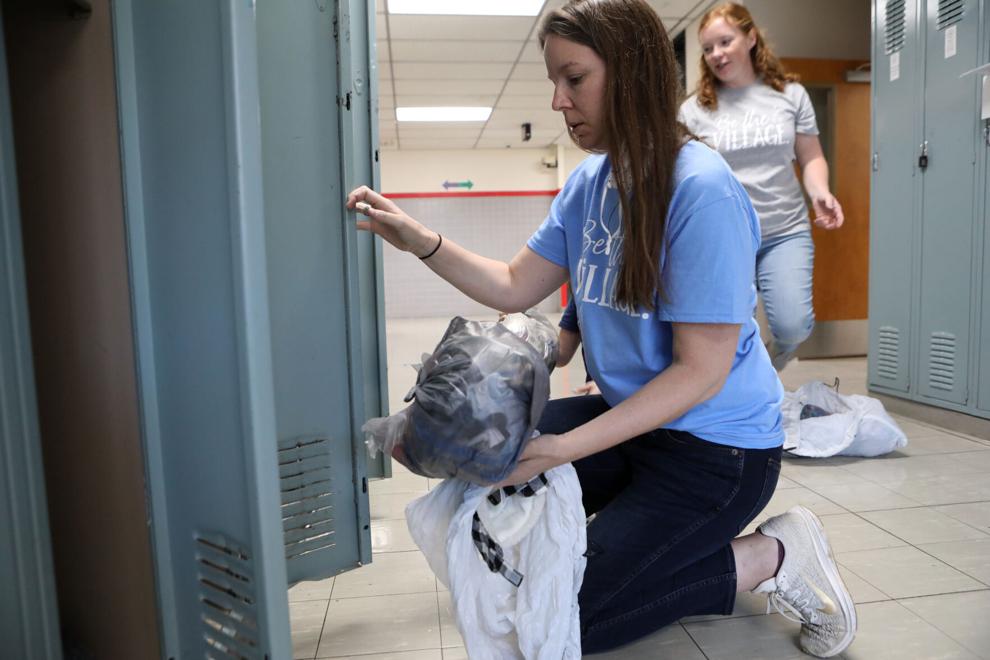 Volunteers handling donations go through the clothes to confirm they're sorted correctly, and they select clothes without stains, holes or lots of visible wear to display. Raney said that's important for kids to feel comfortable and confident in the clothes. The rest will be sold to other nonprofits or consignment stores.
"I don't want to mislead anyone to think every shirt will be worn by a foster child," Raney said. "Even clothes that come in that we can't use, (such as if they're) stained or broken, we can sell by the pound and put the money to use. So we've tried to be good stewards with the stuff given to us." 
A second room containing clothes for teenagers, everything from school wear to prom attire, is run in conjunction with the Juvenile Office. Teenagers who volunteer with the program select what they think their peers would like from the donated clothes, and the rest are sold. The room is open by referral to any teenager in need in the county. 
For Raney, a huge advantage of the closet is its location in the resource center. She said it's convenient for families attending appointments at other nonprofits and child services organizations housed in the building. Several of the lockers outside the closet contain grab-and-go packs of clothes and hygiene items, again categorized by size, for caseworkers specifically to grab in an emergency.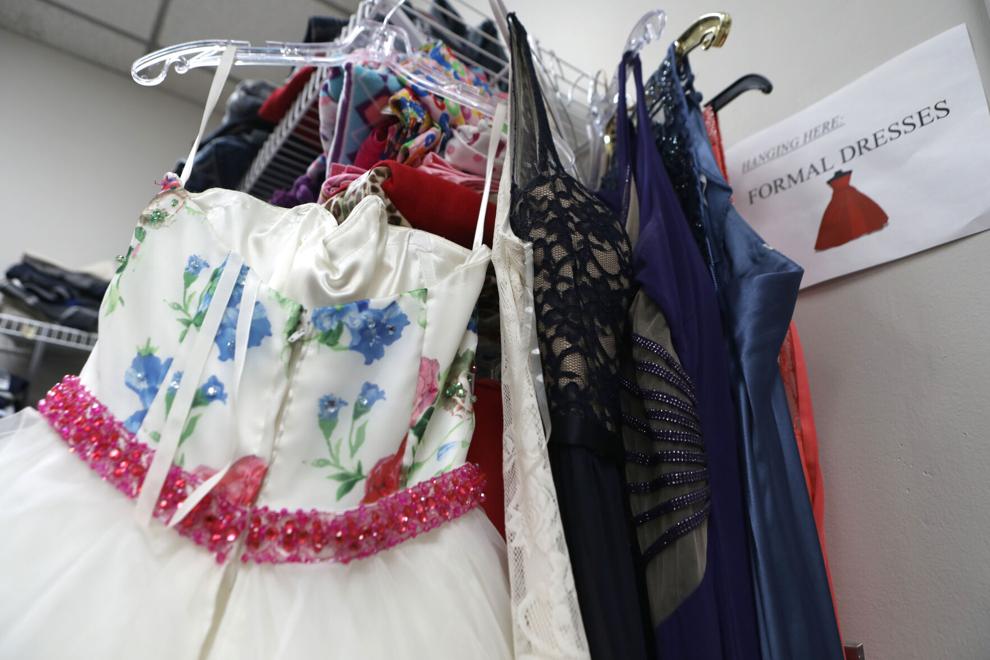 "It's nice because foster parents are busy," Raney said. "They might be shopping with five kids, so you have to go and get what you need." 
Another perk of the closet, Raney said, is having a place to take things after a foster child has moved out. 
"It hit me hard the first time, after the kids leave, having all their stuff in your house to look at and say, 'Oh, this was hers, this was his,' and you don't have those kids anymore," Raney said. "So being able to take it somewhere to benefit other kids and not have it there as a reminder helps you move through the process."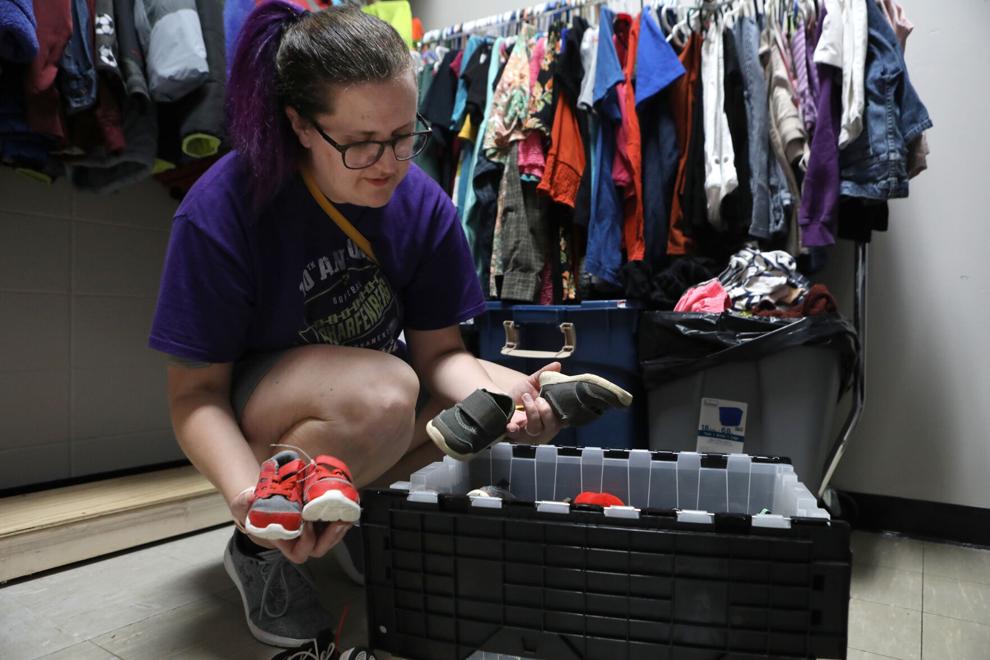 Raney said the Franklin County Foster Closet is waiting to receive confirmation on its new status as its own 501(c)(3) nonprofit. Until then, monetary donations to the closet can be written out to the First Presbyterian Church of Union with "Franklin County Foster Closet" written on the memo line. The church's address is 105 E. Main St., Union, MO 63084. The group is online at facebook.com/FranklinCountyFosterCloset. Items to be donated can be brought to the closet at 500 Clark Ave. in Union and left in lockers from 8 a.m. to 4 p.m. Monday through Friday. Call 636-344-9543 or email franklincofostercloset@gmail.com with questions.