For Washington native Nadia Wyatt, 30, success isn't found. It's built. 
By day, Wyatt is a human resources senior team leader for the Target Corp. in Fenton. She has worked her way up from hourly store employee over almost a decade at the company, starting at the Washington Target in 2011. 
By night — and the weekend and any time she can get a workout in during training season — she is a professional bodybuilder. She competes around the country and has twice won a bronze medal at the biggest bodybuilding competition in the world.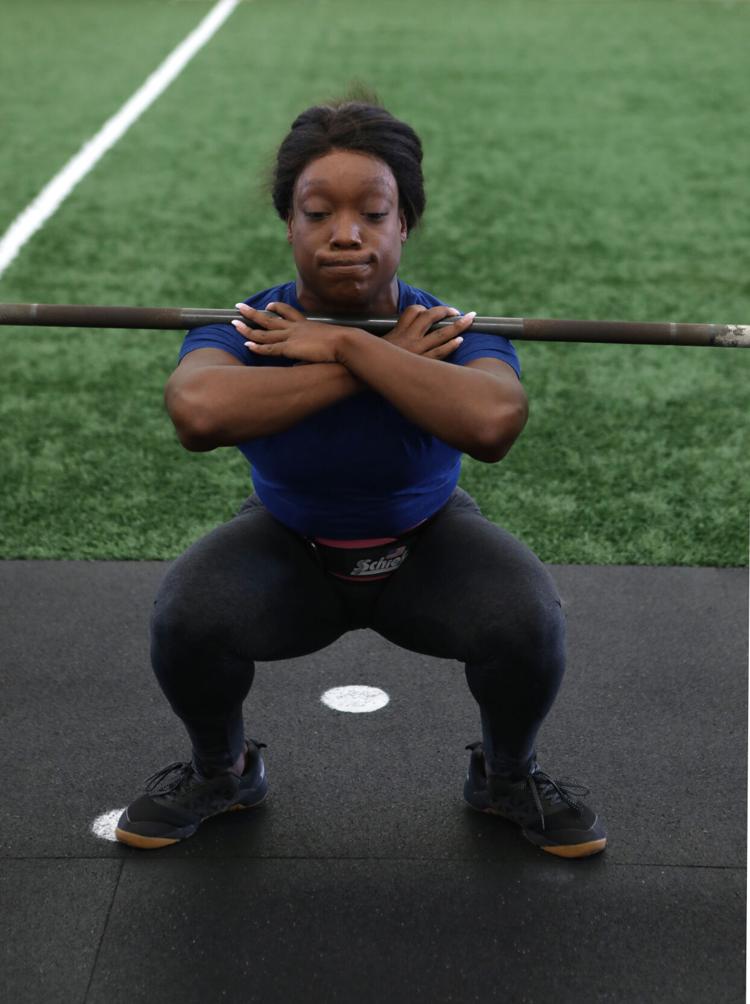 Saturday, Aug. 29, marked the first day of Wyatt's 16-week training session for the 2020 Olympia, which will be held in Las Vegas Dec. 17-20. 
This will be Wyatt's fourth time competing for the Olympia gold medal in the Figure Olympia Division and the accompanying $35,000 cash prize. In 2018 and 2019 she took third in the division and earned the $12,000 prize. With more than 33,000 Instagram followers and a feature in the May 2019 issue of Muscle and Fitness magazine, she is well-known in the bodybuilding world.
Her career in the sport has been impressive, but according to her mother, Denise Wyatt, not at all surprising. She said she named her daughter after Nadia Comaneci, the Romanian gymnast who at age 14 became the first gymnast to score a perfect 10 at the Olympic Games in 1976. 
"That name turned out well," Denise Wyatt laughed. "I am so proud of my daughter. She is a powerhouse."
A Purpose
Although as a fifth-year pro, the 4-foot-10-inch Wyatt is a relative newcomer to bodybuilding, she has been an athlete all her life. Her family moved to Washington when she was 6, and she grew up running track and playing basketball until she graduated in 2008 from Washington High School.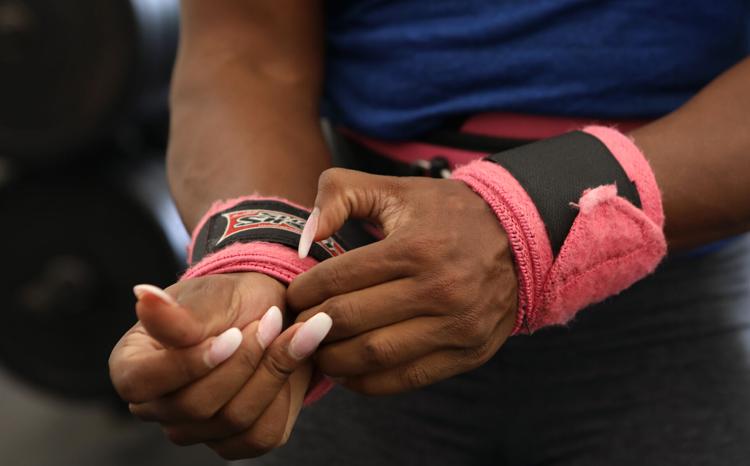 She also was on the track team at Northwest Missouri State University where she graduated in 2012 with a degree in clinical psychology.
She kept running after college, competing in a few distance races more to stay active than because she loved it, but remained on the lookout for a sport to really dedicate herself to. She stumbled upon bodybuilding when a friend who was competing invited her to a show. She was so taken with the athletes that she knew she had to try it herself.
"I thought it was so fascinating that you could change your body so much through diet and training," Wyatt said. "It gave me a purpose because there was an end goal."
Intrigued but not fully convinced she would like the sport, Wyatt started small and cheap. Her first instructors were internet searches, which she used to construct her own diet and training regimens. She quickly found the National Physique Committee, a national organization that manages amateur-level bodybuilders, and began studying their articles on diet and training. She bought a cheap show bikini on eBay and signed up for the Battle of the Bodies competition in Tulsa in 2014.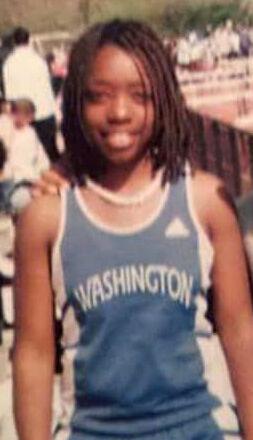 Either beginner's luck or the payoff of hard work (or both) was with Wyatt that day. She won the Open Figure Class A group against four other competitors and placed second overall in the Novice Figure final against 14 other competitors. From then on, she couldn't stop training.
She joined The Competitive Edge in Union and started training with gym owner Evan Brinker for her next competition. The commitment meant five workouts per week and a clean diet of veggies and lean meats. 
"You could tell she always wanted to push herself to be better," Brinker said. "She became very dedicated very quickly."
Wyatt competed four more times that year. At her final 2014 show, the amateur-league national championship in Miami, she beat 24 other competitors in her class and earned her "pro card" — a coveted invitation to compete in professional-caliber bodybuilding competitions through the International Federation of Bodybuilding (IFBB). 
"I was backstage talking with competitors (in Miami), and they were telling me how this was their fifth or sixth national show," Wyatt said. "So it was not a common story for me to start competing that year, have nationals be my fifth show, win and get my pro card. It does happen, but not often."
Along with the pro card came sponsorships. Bodybuilding can be an expensive sport. In addition to flying to all the competitions, a stage bikini can cost around $450. Hair and makeup for the competition can easily add another $150. Then there's the supplements, all the extra nutrients Wyatt has to consume to get her body in top shape. Brinker started sponsoring Wyatt in 2014, and she currently has a partnership with 1st Phorm in St. Louis. 
Going Pro
Once she advanced to professional status, Wyatt's routine became much more uncompromising. She suddenly had to stay cognizant of not only her macro diet goals of eating healthy and clean, but also of micro goals such as tracking sodium. She also had to manage stress and sleep, anything that had the potential to impact her physique.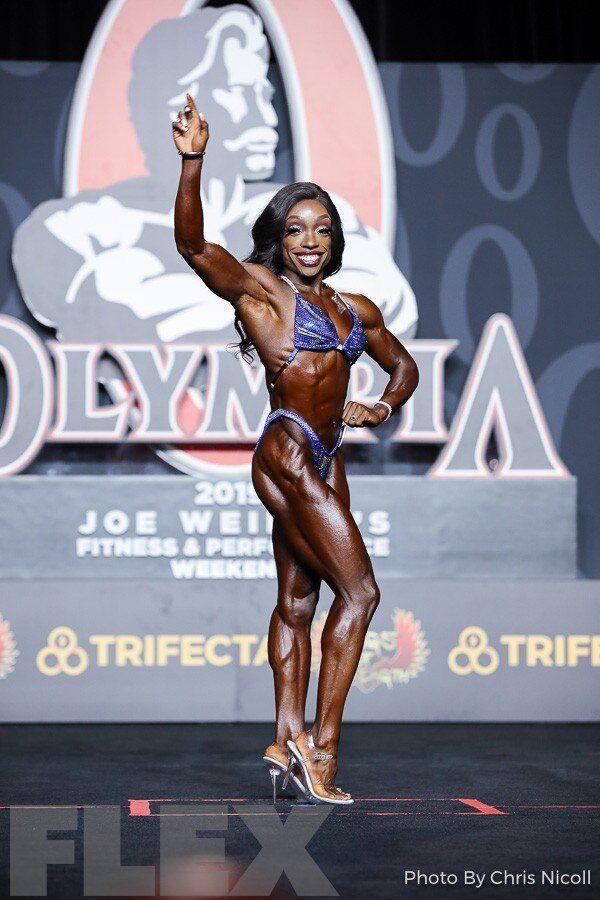 "People don't understand how many facets go into training," Wyatt said.
Bodybuilders take seven to 20 weeks to prepare for a competition. Wyatt's go-to regimen is 12 weeks. She starts with simple exercises like brisk walks and light weight training, slowly revving up the difficulty level. By the finals days before the competition, the most strenuous training is behind her. 
This system served her well during the 2015 season, her first as an IFBB pro. She placed fifth in IFBB pro shows in Kentucky, Arkansas and Texas, which qualified her for the most prestigious competition in bodybuilding: Olympia. The aptly named annual contest only allows competitors who have won a different professional show that year or placed in the top five of the previous year's Olympia. 
At the 2016 Olympia, Wyatt's last name decided her spot in the lineup, right between two established professionals. She placed 16th that year and didn't qualify for the Olympia in 2017. But she came back in 2018 more determined than ever. 
"That first Olympia was eye-opening," Wyatt said. "To see everyone around me and realize this is where I need to be to do well. In 2017, when I didn't qualify, that fueled me to work harder."
She now has back-to-back bronze medals from Olympia and is hoping to do even better this year. 
"She is a totally different caliber — in the top 1 percent," Brinker said. "To many people, it's a hobby. This is her life. You don't see many like her. That's why it's so hard to win."
In the gym, Wyatt uses a method called progressive overload training. She will do the same exercises for four to six weeks at a time, slowly adding on more weight. Her personal best records are a 374-pound squat, a 211-pound bench press and a 368-pound deadlift. However, competition day is all about highlighting the physique she's built.
The key to doing well, Wyatt has learned, is confidence. She will spend 30 minutes a day sometimes perfecting the way she'll pose for a competition. She said at her high level, a tiny detail like posture can mean the difference between a medal.
Due to COVID-19, Wyatt hasn't competed since the 2019 Olympia. As she refocuses her body and mind on training for the 2020 Olympia in Las Vegas, she has faith that her work ethic will continue to propel her.
"I know the kind of life I want comes from hard work," Wyatt said. "It doesn't bother me to work, work, work until I get the payoff. I want to be extraordinary."