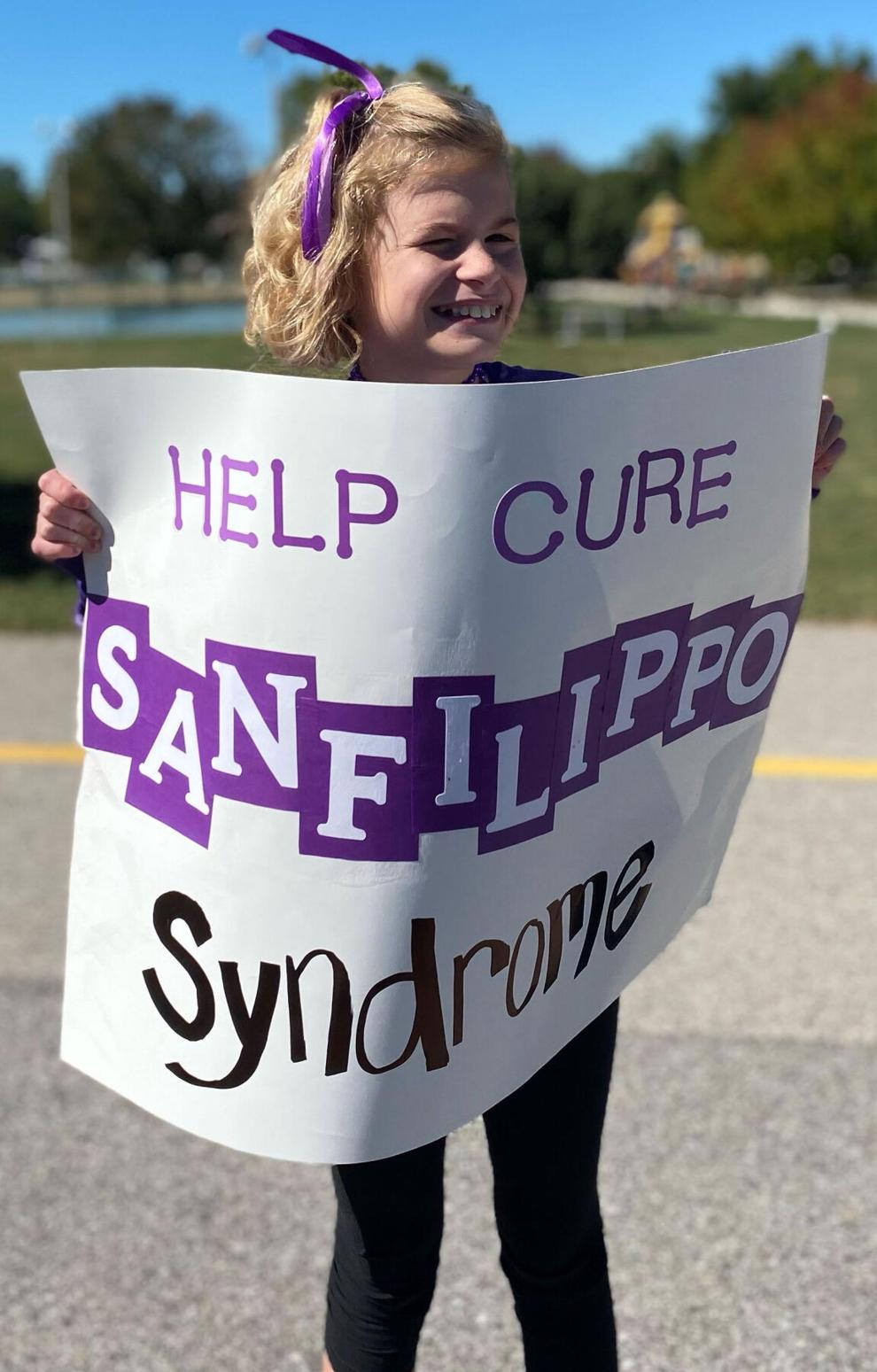 In many ways, Gianna Wacker is a typical American teenager. The 14-year-old loves creating colorful masterpieces with watercolor paints. She enjoys bowling with friends and family as well as riding her bike around her Eureka neighborhood. She delights in collecting sea shells at the beach. One of her favorite activities is singing. Gianna is a big Swiftie, an enthusiastic member of the Taylor Swift fan club. She loves to sing anything by Taylor Swift or PINK.
"Ever since she was little I would ask, 'What do you want to do when you grow up?' And she would say a singer," said Theresa Wacker, Gianna's mother. "That has not changed. That's one of the things that I absolutely love, because I know that this disease will eventually take away her voice and her ability to sing and talk and express herself."
In June 2021, when Gianna was 12 years old, she was diagnosed with a rare, terminal neurodegenerative disease known as "Sanfilippo Syndrome." The disease, which is sometimes described as a child's version of Alzheimer's Disease or dementia, causes children to lose all of the physical and cognitive skills they've gained, to suffer seizures and movement disorders, and experience pain and suffering before ultimately succumbing to the disease.
The disease is believed to impact one out of every 70,000 births, but research from the National Institutes of Health shows that the disease could impact as few as nine people out of every million babies born around the world.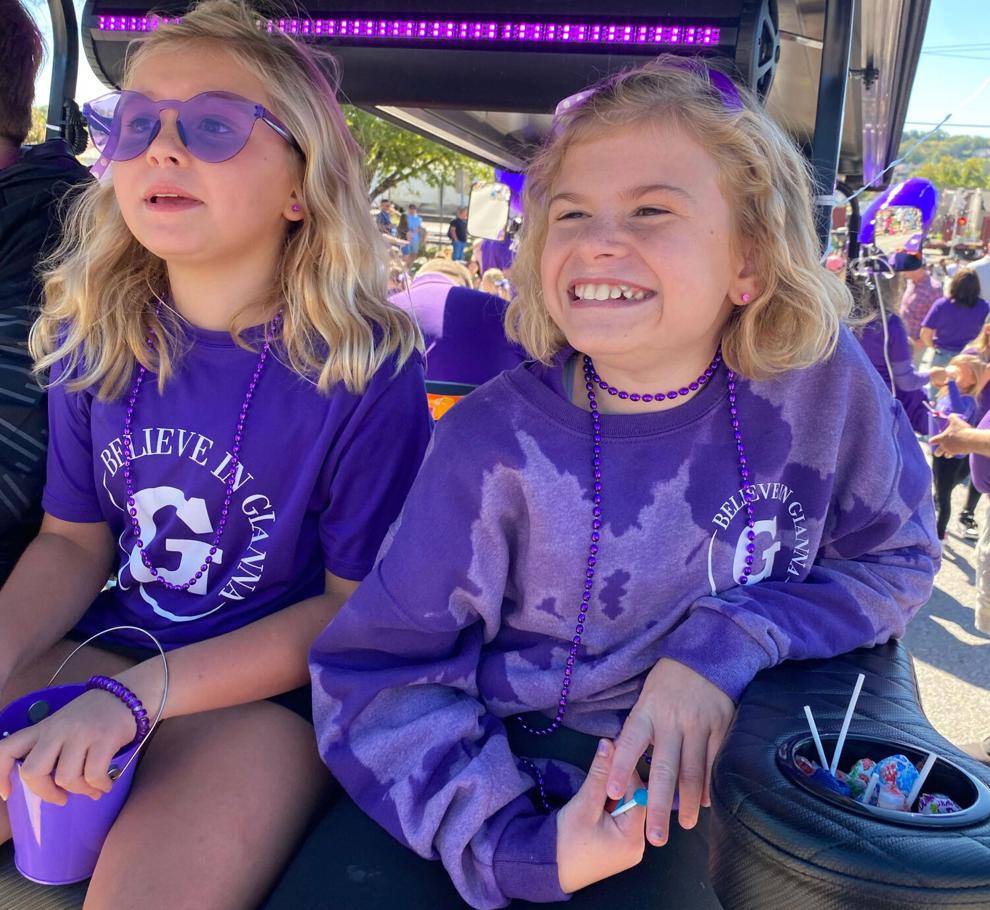 "Gianna is a unicorn in the aspect of most children (with this disease) don't live past their teens," Theresa Wacker said of her daughter, who is a seventh-grader at LaSalle Springs Middle School in Wildwood.
Theresa said although Gianna sometimes struggles with making friends and communicating her feelings, her cognitive skills, adaptive behavior, eyes, ears and heart are in perfect condition, showing no signs of degeneration.
Developmentally, however, Gianna is like a four or five year old, according to Theresa.
Theresa said before that fateful day in June 2021 when they learned of Gianna's diagnosis, she and her family had never heard of Sanfilippo Syndrome.
From infancy through her early childhood, Gianna had developed normally.
"Gianna was thriving when she was born," Theresa said. "She crawled by five months and was walking by nine months old. She was doing great — there were no signs of any developmental delays."
Then, shortly after Gianna's sixth birthday, Theresa and husband, Jason, began seeing changes in their daughter.
"She started to struggle with hyperactivity, ADHD, cognitive delays, impulse control and so much more," Theresa said.
The family turned to neurologists and several other specialty doctors for answers, but no answer was found. They finally got their answer in June 2021.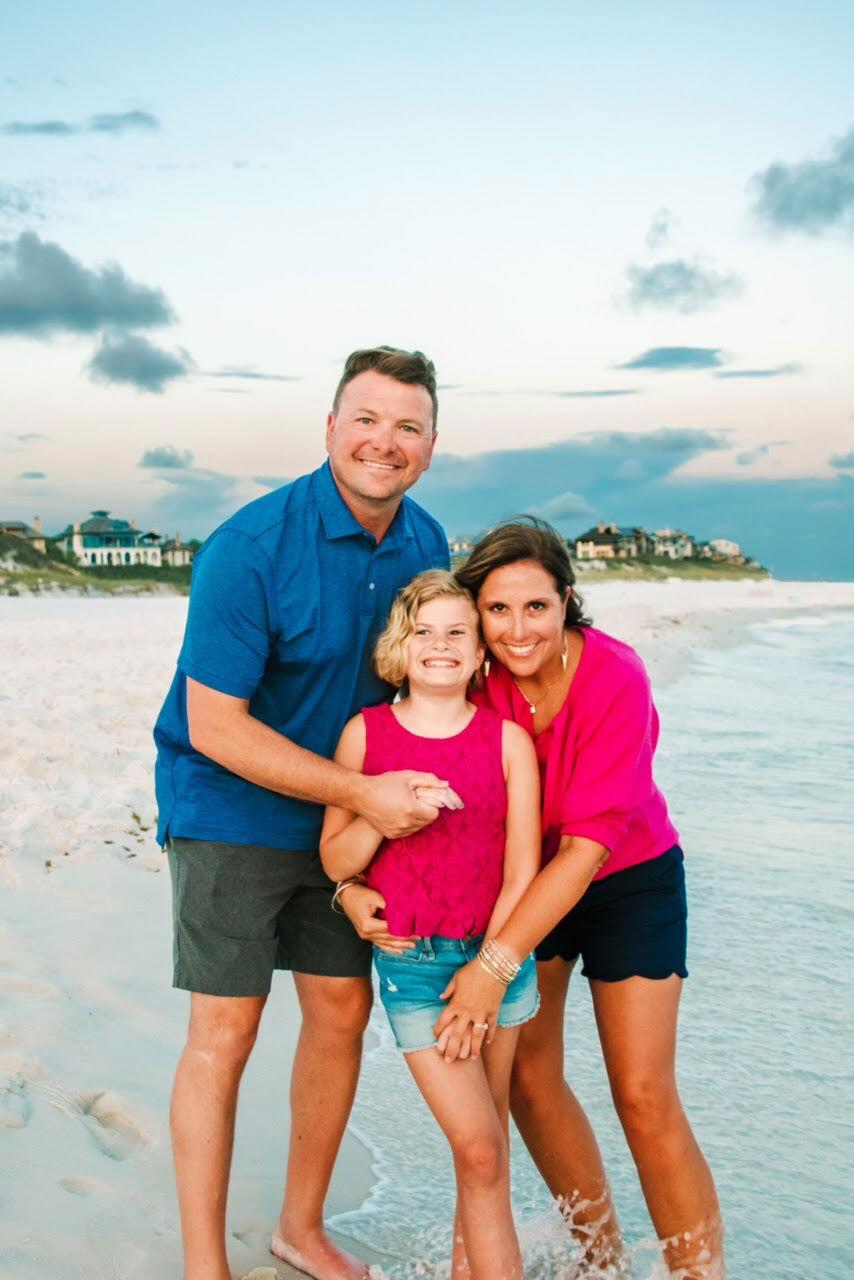 Theresa was preparing to take Gianna and her siblings Luke, Emme Cate and Anna swimming at their neighborhood pool when Gianna's genetic counselor called. As the kids patiently waited on the golf cart, Theresa got the news that they found something in Gianna's genetic testing results and that she would need to be taken to St. Louis Children's Hospital the next day.
"I remember telling her that this was fantastic news, as we have been searching for answers for over six years," Theresa said. "But little did I know she was going to tell me the most devastating information that Jason and I would have to endure."
Doctors sat the family down and explained what they knew about Sanfilippo Syndrome, which is also known as Mucopolysaccharidosis type III or MPS III.
The genetically-passed disease is classified as a lysosomal storage disorder, because it causes the body to lack an enzyme that breaks down heparan sulfate.
Due to the lack of the enzyme that is missing or not working properly, a person's body — particularly their brain — to become clogged with toxic levels of herapan sulfate, a natural cellular waste. This build up leads to a cascade of detrimental effects and ultimately death.
Doctors also told Jason and Theresa that they were both carriers of the disease.
"Because we are carriers, Gianna and our other three children each had a 25 percent chance of being born with Sanfilippo Syndrome, 50 percent chance of being a carrier, and 25 percent chance of escaping this crippling disease all together," Theresa said. According to the Sanfilippo Children's Foundation, for Sanfilippo Type A, the most common type of the disease, approximately 1 in every 169 people in the general population are carriers of the gene. The chance of two people getting together who both have the same gene and having a baby with Sanfilippo Type A is about 1 in 114,000.
"Our other three children were tested, and they are all carriers of the disease like Jason and myself," said Theresa. "Which means when they settle down with a partner their partner will have to be tested to see if they are a carrier."
The Wackers also learned that there was no known cure for Sanfilippo Syndrome, which was first identified by medical researchers in Minnesota in 1963.
Theresa said Sanfilippo Syndrome is "basically robbing (Gianna) of her life."
"She would normally get her permit this year in November," she said. "But she'll never be able to drive. She doesn't get to do the sleepovers with friends. She's not on the cheer team. With this disease, it's causing her to lose the skills she once had. So she's going to keep regressing and going backwards. She won't even get on her bike anymore."
She will soon have to begin wearing orthotics to help her walk.
"It's taking a little piece of her away from us every day. It's just hard, because you're watching it all happen in slow motion."
Jason agreed.
"It wears on you as a parent," Jason said. "You cry a lot. Just thinking about how she just wants friends."
Theresa and Jason said their daughter enjoys going to school and being with other children. However, the disease makes it difficult for her to maintain friendships with children her same age. But the children at Gianna's school are very accepting and help support Gianna and raise awareness for Sanfilippo Syndrome by participating in "Kick it for G Kickball Day" and wearing purple on her birthday.
Though Gianna has been fighting this disease for several years, she hasn't been doing it alone.
"Her siblings adore her," Theresa said. "They are the most compassionate kids, because they've learned empathy at such a young age. They stick up for her, and they help her."
Theresa said her 10-year-old, Emme Cate, helps Gianna with her medicine, in the shower and helps Gianna with her hair. Her son Luke rides the bus with Gianna to and from school and sits with her the whole time to ensure his sister's safety. And her youngest, Anna, holds Gianna's hand and stands up for her whenever she can.
The family has come together to rally for their sister and daughter.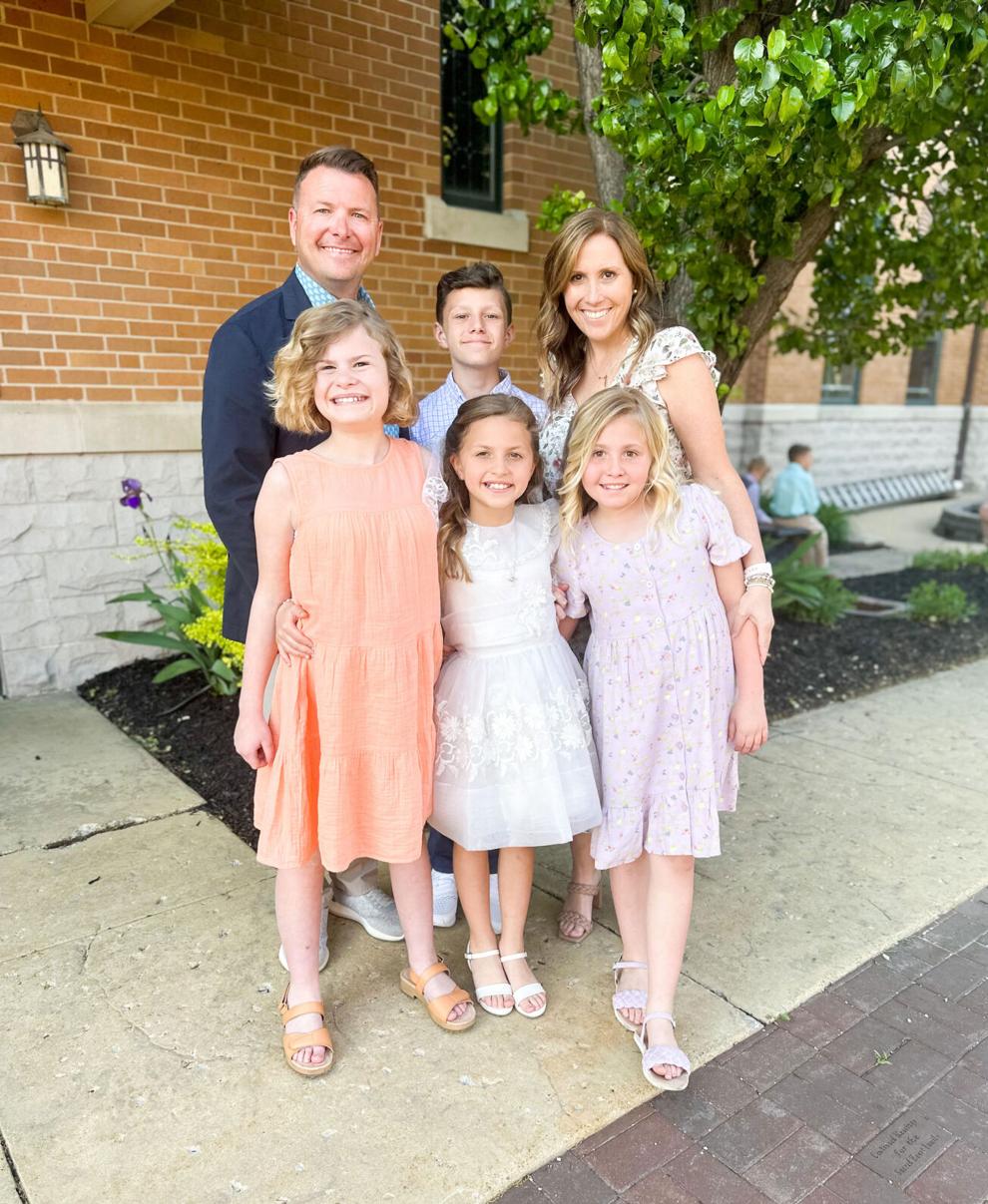 "They comfort her and support her and they love her, literally all my children wrapped their arms around her," Theresa said. "It really is a beautiful thing to witness. She's a unicorn."
To raise awareness for Sanfilippo Syndrome, the Wackers have partnered with the Cure Sanfilippo Foundation and have created the Believe in Gianna Foundation. They are hopeful that with additional funding and research more clinical trials will become available and Gianna will qualify for one.
The Cure Sanfilippo Foundation has helped raise $20 million, fund 35 plus research projects, partner with 110 plus families globally and help fund three clinical trials since 2013.
On May 13, the family will be hosting the second annual "Believe in G Golf Tournament" at Aberdeen Golf Club in Eureka. Registration is at 10:30 a.m.
To go along with the tournament, there will be a raffle for four St. Louis CITY SC tickets as well as other prizes.
Last year, the tournament raised over $80,000. Several supporters from Franklin County were in attendance last year and plan on attending this year's event.
"We're just so grateful for this community," said Jason. "Nobody ever plans to have a child with a disease like this but when you do, and you need help to try to do something about it, it helps to live in a great community."
Theresa agreed.
"Our slogan is to 'Believe in G,' " Theresa added. " 'G' can be anything. Believe in Gianna. Believe in God. Believe in Goodness. Just believe."
For more information, to donate items or to sign up as a sponsor, visit one.bidpal.net/gianna2023/welcome. Help raise awareness by liking Gianna's Facebook page "Believe in G: Cure Sanfilippo" or by visiting curesanfilippofoundation.org/.