Several years ago, Joe Ridener made himself a promise. He was sitting in a jail cell when he says he broke down, fell to his knees and prayed.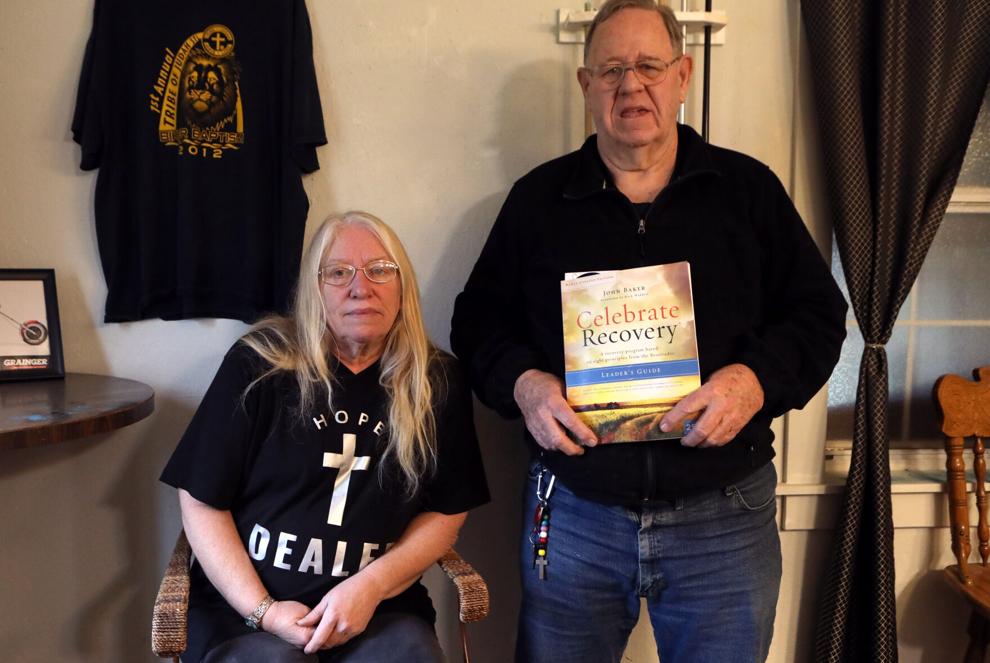 "I said, 'God, if you get rid of this, I'll never touch another drug, another drop. I'll do whatever it takes to not.' From that day forward, I haven't had any trouble," Ridener said. "I went to treatment and then started Celebrate Recovery."
Celebrate Recovery is a free, nondenominational Christian 12-step rehab and recovery program with hundreds of chapters across the U.S. There are chapters in Washington, Union, Lonedell and Bland. Today, Ridener, who lives in Bland, is a leader in the program and one of a small group who helped start a chapter at the Ridge Church in Leslie about two months ago.
The program serves people age 18 and older working through issues of addiction, substance abuse and "character defects" such as anger and dishonesty, Ridener said. 
"This is basically reprogramming yourself," said Ron Spurgeon, pastor of the Ridge Church of Leslie who wanted to bring the program to his town several years ago. "We're here to help you walk the walk. We're here not to fix you but to help you."
The group meets every Thursday at 11 a.m. to share a meal, worship and go through that week's lesson or hear testimony. Halfway through the meeting, the group splits into male and female small groups before rejoining at the end. Spurgeon said he has as many as 13 people who attend, some from Leslie and some who drive in from St. Clair and Union.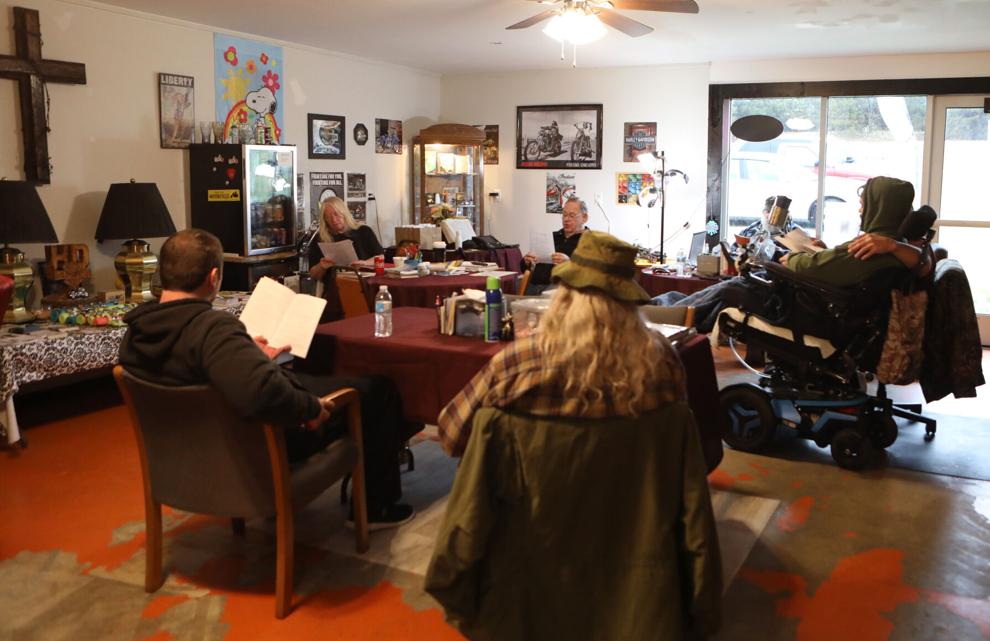 Leslie's new Celebrate Recovery is the only one in the area held during the day, which Spurgeon said gives options to people who want to join but work night shifts. He has been driving once a week to the night meeting in Union for about five years to work on health- and weight-related issues. There he met Donna Fowler, who has become the unofficial program coordinator at Leslie. She's been involved with the Union group for 13 years and has led it since shortly after its founding.
Fowler stressed that everyone can use the training to improve some aspect of their lives. She's heard of many participants finishing the year-long program for one issue and restarting it to hone in on a different, often related character trait.
"If you're an alcoholic and you come here and get sober, during that time you might learn what the hidden things are in your life that made you an alcoholic," she said. "Then you can work on those."
"We get to the root of the problem," Spurgeon added. 
Fowler said that's what happened with her own Celebrate Recovery journey. She first sought out the program to work on an addiction to relationships and said she transitioned to focusing on the depression and anxiety and on the "family dysfunction" that caused that addiction.
"A lot of times when my kids were young, I would sit in my closet at home (because) I was so anxious. Now I'm a leader," she said. "God has healed all these things."
35,000 Groups Nationwide 
Celebrate Recovery was founded in 1991 in Lake Forrest, California, by Saddleback Church Pastor Rick Warren and John Baker, who passed away about three weeks ago. Warren wrote the program based on his experiences recovering from alcoholism, and the testimony is still the basis of the program today.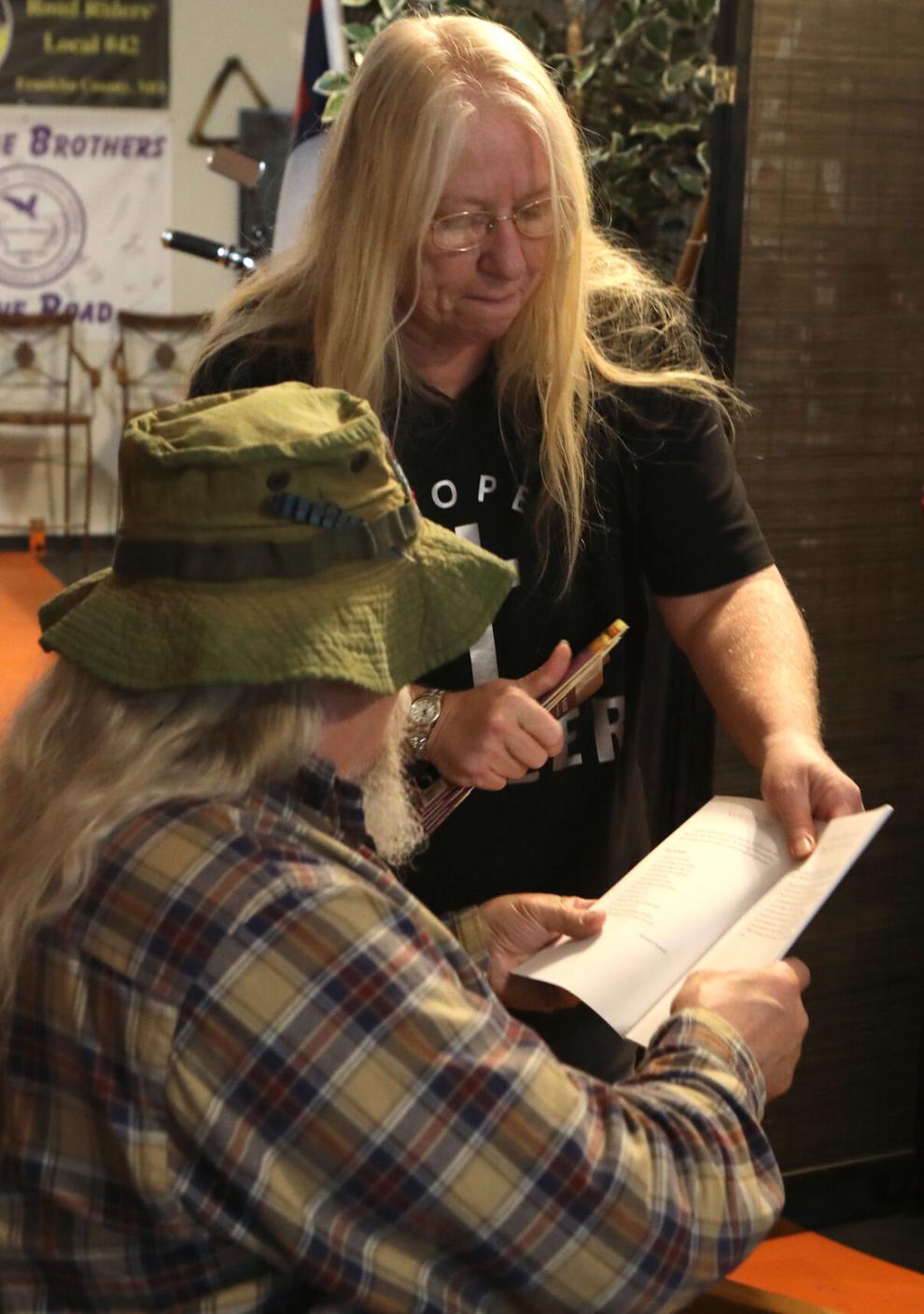 The program's first meeting in California had 43 attendees. Today around 35,000 churches have a Celebrate Recovery program, and Union Celebrate Recovery leader Donna Fowler said the program has been introduced in many jail and prison settings around the U.S.
The national program provides testimony and lessons to each chapter, so the program is the same from church to church each week. In Leslie, Bland and Union, an important tool of the program is also the serenity prayer, which Bland coordinator Joe Ridener said he keeps in his car.
The card reads: "Lord, grant me the serenity to accept the things I cannot change, courage to change the things I can, and wisdom to know the difference."
The Work
People of all ages, denominations and with a range of issues they want to tackle have sought the Celebrate Recovery program, but the leaders agreed most have one thing in common. Their identity and sense of worth is framed in their addiction or character defect, and changing it takes time.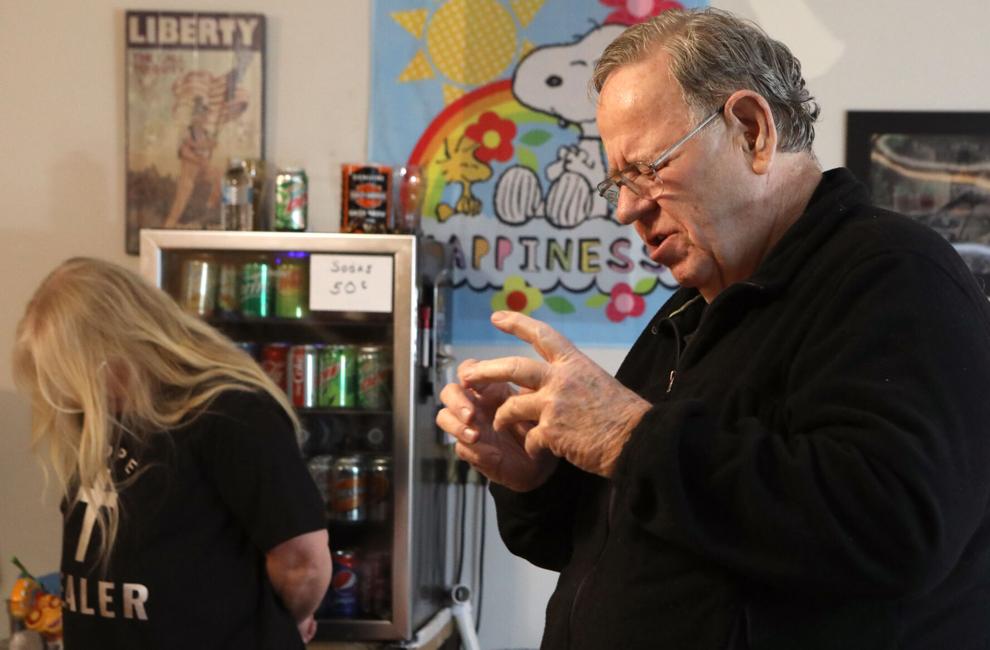 "You walk in the door thinking you're a lowlife, and maybe it's six months, maybe it's a year, but eventually you see you can have a better life and be a better you," Fowler said. 
"I always try to explain you didn't become an addict in 24 hours," Ridener said. "You're not going to clean up in 24 hours. It takes time. It's a process. We're really serious about recovery."
For Fowler, the community atmosphere of Celebrate Recovery is a huge help to people struggling with addiction or character problems. It's an anonymous group, but many people will come together during the week in private. In Leslie, some stop by the Coffee Shop on Highway 50 where the meetings are held. The participants become friends who hold one another accountable, calling one another throughout the week to offer encouragement. 
"We call ourselves a forever family. Everyone comes in and just falls into these friendships," Fowler said. "I think that's God doing that."
But although the close relationships are a huge help, Ridener said the success of Celebrate Recovery, like the success of most 12-step programs, depends on the participant's effort.
"You have got to work your program. That's what we always say. We're going to help you do the work, but you have to work your own program," Ridener said. "If we don't see people for a couple weeks, we issue Celebrate Recovery warrants. You're never a failure as long as you come back and start again. If you're tempted and you slip up, we've all been there. Come back next week."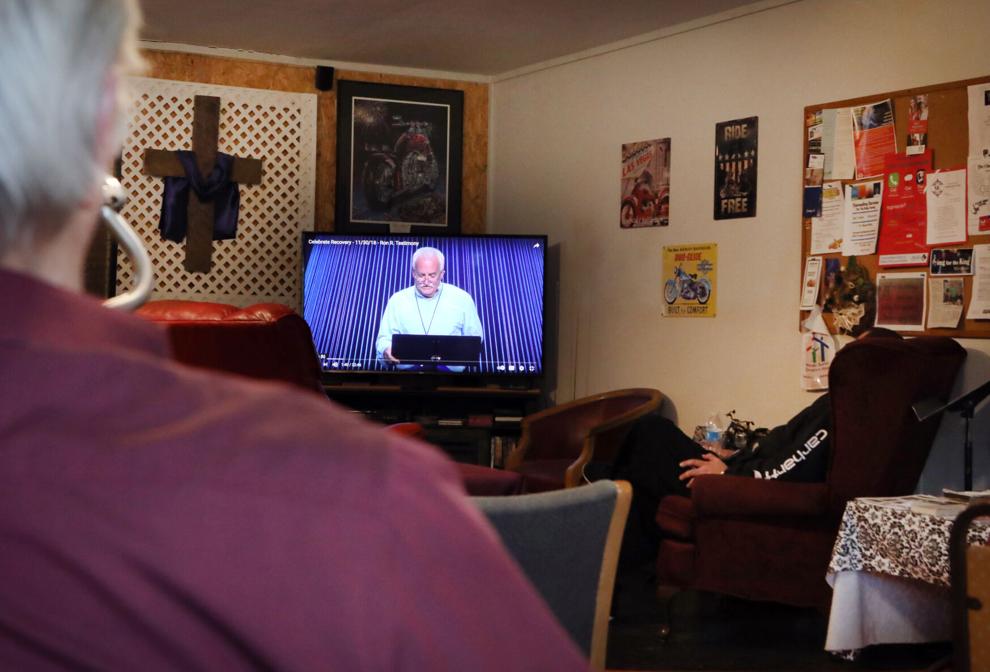 Washington 
First Christian Church 573-690-5568
Union 
First Christian Church 636-583-5839
Lonedell 
Bethel Baptist Church 314-315-1836
Eureka 
The River Church 314-435-8587
Bland 
Bland Christian Church 573-257-7642