Evidence of 'God Particle' Found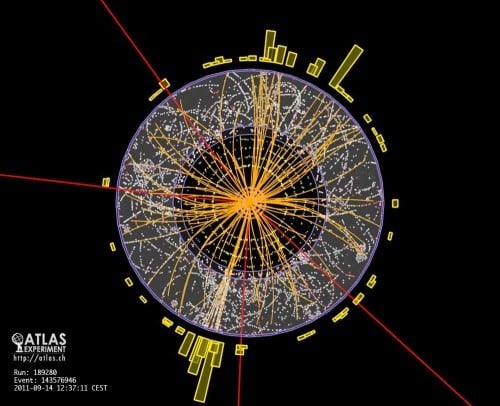 Particle tracks-Higgs Boson
Particle tracks from a proton-proton collision (also called an event) in the ATLAS experiment at CERN's Large Hadron Collider (LHC). Events like this are a possible sign of the Higgs particle, though many events must be analyzed together to say with confidence the signal came from the elusive particle.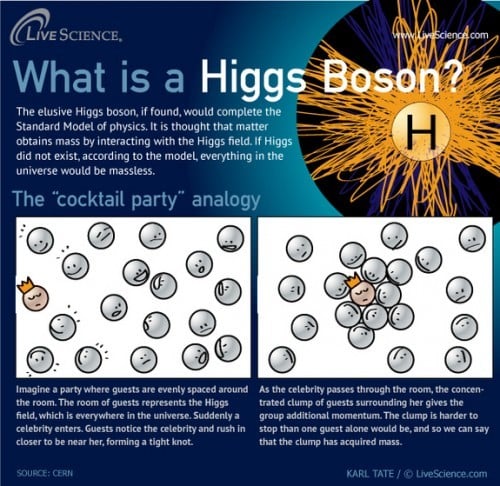 What is a Higgs Boson?
Physicists have searched for it for years, but what is the Higgs boson supposed to do, exactly?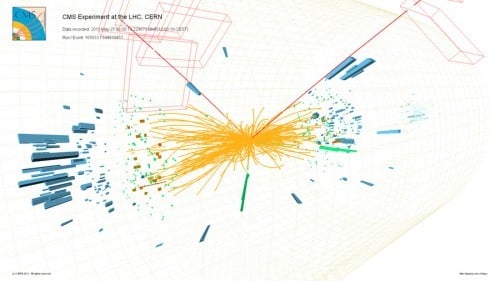 CMS-Higgs
This event observed at the LHC's CMS experiment shows a candidate event involving two Z bosons, in which one Z decays to two electrons (green towers), and the other to two muons (red lines). Such an event might indicate signs of the Higgs boson.