Mexico's Maya heartland greets dawn of new era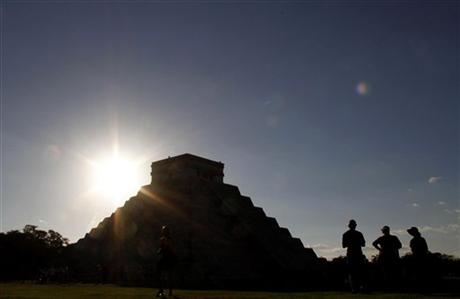 Mayan Kukulkan Pyramid
People gather in front of the Kukulkan Pyramid in Chichen Itza, Mexico, Thursday, Dec. 20, 2012. American seer Star Johnsen-Moser led a whooping, dancing, drum-beating ceremony Thursday in the heart of Mayan territory to consult several of the life-sized crystal skulls, which adherents claim were passed down by the ancient Maya.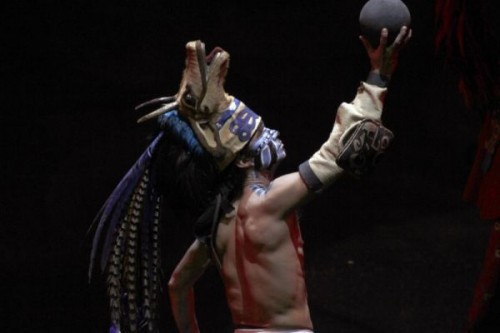 Mayan Ceremonial Dancer
A Mayan dancer performs at the Xcaret Eco Theme Park on the outskirts of Playa del Carmen, Mexico, Wednesday, Dec. 19, 2012. Amid a worldwide frenzy of advertisers and new-agers preparing for a Maya apocalypse, one group is approaching Dec. 21 with calm and equanimity, the people whose ancestors supposedly made the prediction in the first place.