Work Continues on All-Abilities, Skate Park Projects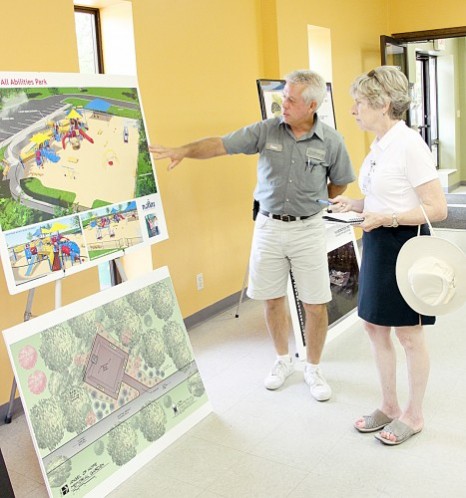 Check Out Plans
During a visit to Washington, America in Bloom judges were shown many different architectural plans, including designs for the Jaycees All-Abilities Park and the Angel of Hope Memorial Garden. The judges also were shown plans for the skate park, Phoenix Park tennis courts and the Fair stage. Here, Dave Wehmeyer, co-chair of Washington in Bloom, shows the plans to judge Barbara Vincentsen at the parks department office.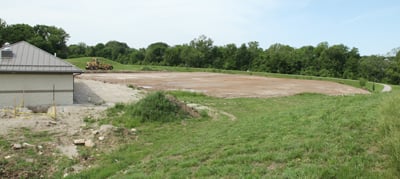 Grade Land for Tennis Courts
Grading work is ongoing at Phoenix Park in the eastern part of Washington in preparation for the construction of six new tennis courts. Once the ground is dry, public works crews will continue grading and begin compacting several layers of rock before asphalt paving work begins for the courts. The new pavilion and restrooms facility at left is about 98 percent complete, according to Washington's parks director. Once the new courts are substantially completed, four existing courts at Optimist Park will be demolished to make way for a new skate park.