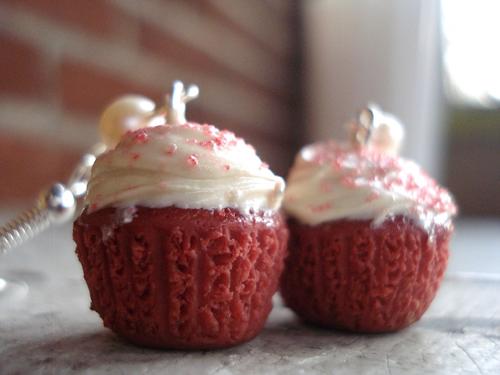 One day, while sorting through my jewelry box, I realized that I needed more earrings. So, I decided to take matters into my own hands and make some!

I had a supply of polymer clay, which I had been wondering what to do with, so I whipped that out and made my first pair of earrings.. some dangly cupcakes. I was addicted! I have been obsessively making miniature food jewelry ever since.

As a mother of two young children, I spend a lot of time making treats in the kitchen. I enjoy cakes, cupcakes, and cookies for them, and then creating miniature jewelry replicas of the items that I baked.

My creations are sort of a keepsake memory of fun times spent in the kitchen. Because I am always dealing with the urge to create art, I'm sure I'll continue to create my sculptural jewelry for quite a long time.
Business ID: 4000014612 | Universal ID: d32c1e77-be8f-5526-92e2-7b85b419357c