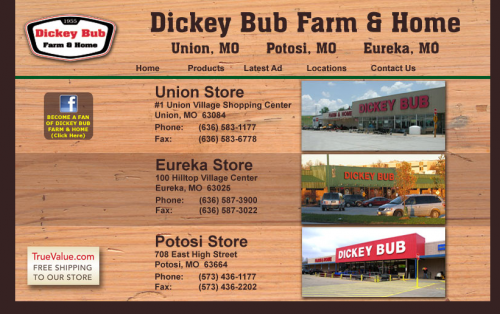 Choose from one of our convenient locations!
"Where you will find good products and good service at a savings to you"

We offer products you can trust at prices you can afford.

Family owned and operated, Dickey Bub has been providing the area with home and farm equipment since 1955.
Business ID: 1110605838 | Universal ID: c0cd3faf-6410-5f16-9a61-490b55d3d03f