203 E 5th St
Washington
,
MO
63090
Last Updated: June 27, 2016
| | |
| --- | --- |
| Sunday | Closed |
| Monday | |
| Tuesday | |
| Wednesday | |
| Thursday | |
| Friday | |
| Saturday | |
Amid and ever-changing investment landscape, investors need an experienced partner who can guide them through the intricacies of investing and financial planning. One of the most important decisions you can make is to seek the advice of a trusted, qualified advisor. For this important partnership, you need a trained professional who sees your total financial picture. Someone who can help you define your life goals, establish the right financial plan, provide strategies focused on your needs and help you stay on track.
As trained financial professionals, together Eric and George possess over 50 years of industry experience and are 100% committed to helping you pursue your ling-term financial goals. They strive to make complex financial concepts easy to understand and concentrate on offering objective guidance to best fit your specific needs.
Eric and George assist individuals, families and businesses manage their financial wealth by makeing informed, objective decisions. They are both accredited investment fiduciaries (AIF) and certified fund specialists (CFS).
As a full-service brokerage office, we offer clients an assortment of quality, non-proprietary investments, including:
Individual Account Services
Fee-based Asset Management Accounts
Mutual Funds, Stocks and Bonds
Education Savings Plans
Annuities
FDIC Insured Certificated of Deposit
Traditional, Roth and Rollover IRAs
Trust Services*
*Trust Services offered through The Private Trust Company N.A., an affiliate of LPL Financial
Corporate Account Services
Corporate Investment Accounts
Retirement Plans/Pensions
-401(k)s
-Simple IRAs
-SEPs
-Profit Sharing Plans
-Sefined Benefit Plans
The LPL Financial Registered Representatives associaled with this page may only discuss and/or transact securities business with residents of the following states: CO, FL, IA, IL, KS, MN, MO, TX.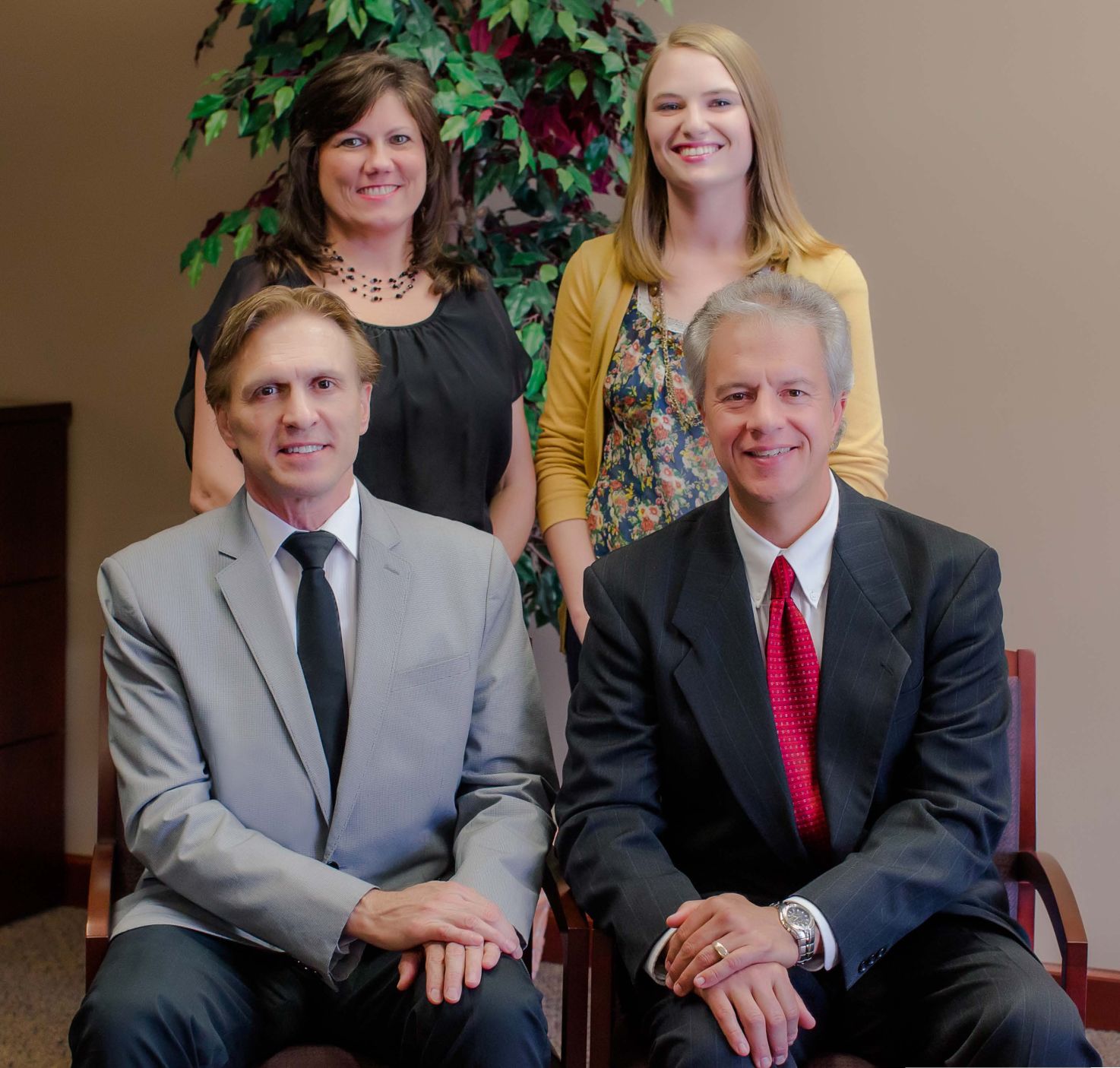 CFS, AIF
Financial Consultant
George Meyer began his investment career in 1995 in partnership with Eric Park. He focuses on client services and education of investment concepts such as risk, asset allocation and retirement plans.
George is a co-founder and serves as the branch manager. He is committed to lifelong learning and personal development. In addition to a Series 7 Securities License and a Series 24 Principal Designation with LPL Financial, he also holds a life insurance license. George earned an associate degree from East Central College.
George is a 2009 St. Louis Magazine "Five Star Wealth Manager"4 and was The Missourian's "Favorite Investment Broker"5 in the 2014 and 2015 reader's choice poll.
George was born and raised in Washington, Mo and along with his wife, Dana, is a member of St. Francis Borgia Parish. They have three sons, all of whom have earned the rank of Eagle Scout. He devotes his time as a scout leader and is involved with youth programs. George was elected to the Washington Area Chamber of Commerce Board of Directors in 2012 and is a member of the finance committee. He also served on the Washington Town & Country Fair Board of Directors for 10 years and was chairman of the 2005 fair.
CFP®, CFS, AIF, PhD
Financial Consultant
eric.park@lpl.com
A former college economics professor, Eric began his investment career in 1981. Eric is a co-founder of the firm. After getting an undergraduate degree in business, he got two masters - one in finance and the other in personal financial planning. He holds a doctorate from the University of Missouri - Columbia.
Publications such as Fortune Magazine and the St. Louis Post-Dispatch have quoted Eric on financial and investment matters. Eric is a 2005 Registered Rep's "Outstanding Broker of the Year"1 and admitted to Research magazine's prestigious "Advisor Hall of Fame" 2 in 2007. Eric was selectedto Reuters' "Top Advisers"3 in 2008 and annually named a "Five Star Wealth Manager" in St. Louis Magazine4 since 2008.
 For over 20 years, Eric has volunteered on the endowment committee for East Central College. He also served as president of the Franklin County Humane Society and on the Missouri State Commission charged with regulatory oversight of credit unions. Eric is a past president of the Washington Rotary Club and past district governor of Rotary International and helps with international poverty relief efforts in Third World countries.
Office Manager
janet.howard@lpl.com
Janet Howard serves as office manager and administrative assistant. Her technical skills and ability to navigate technology has generated superior client communication programs and specialized services for clients with specific reporting requirements.
Janet is a graduate of Washington High School and earned an associate degree from East Central College. She is dedicated to ongoing education and professional development.
She and husband Kent live near Marthasville and are members of St. Paul's United Church of Christ. They have three grown children. Janet enjoys camping, floating, sports and spending time with her granddaughter.
Administrative Assistant
k.rabaduex@lpl.com
Katelyn Rabaduex has three years of experience as an LPL Financial administrative assistant. Her organizational skills and attention to detail make her an asset to clients.
Katelyn is a graduate of Washington High School and earned a Bachelor's degree in Actuarial Science from Maryville University of St. Louis. She is an avid learner and is active in continuing her education, both personally and professionally.
Katelyn is a resident of Augusta, and can often be found walking the Katy Trail or enjoying the weather from her backyard hammock. Katelyn enjoys music, movies, shopping, and cooking.