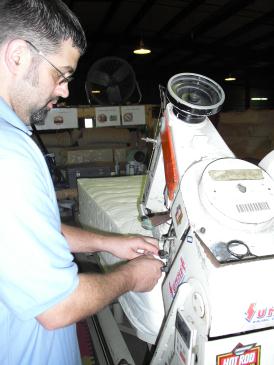 Here at Mattress Makers we build our mattresses right here in America. We take pride in the fact that of our products are %100 American Made. We've been providing Quality and Comfort for over 40 years!
"The MattressMakers family is locally owned and operated. We have been building 100% American-Made quality mattresses for more than 40 years.



With queen size beds starting at just 300$, we have a ...
Enhance your business?
Promote your business through our innovative Marketplace system!
See options to post blog articles, photos and promote your listing!
Log in for More information
Business ID: 1126334304 | Universal ID: 24e556cf-2df7-54dd-889e-aeb0c2c8361b