Mental Health Calls Spike In Washington
Since the end of last year Washington police officers are responding to a spike in mental health calls.
In one day, Monday, July 10, officers working the morning shift responded to four calls to assist with a mental health crisis. While not a typical day, Washington Police Chief Ed Menefee said officers have noticed an increase in calls.
"Since November or December of last year, we've just had a huge number of calls," he said. "The subjects are having mental issues, are suicidal or are disturbed and not on medication. I think, for a while there, it was once a week we were taking someone down to the mental health center."
Menefee said he wasn't sure what was causing the increase, but he is sure Washington officers are helping out.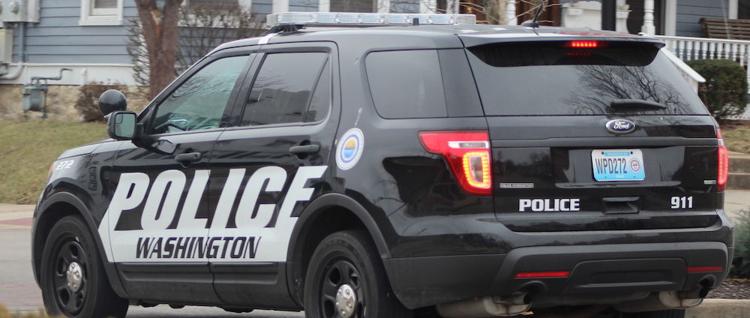 "What we're doing is working," he said.
All but one Washington police officer is crisis intervention team (CIT) trained. CIT is a collaboration and community partnership between law enforcement, mental health service professionals, families with life experience and consumer advocates.
This group serves the community's needs, agrees on strategies for meeting those needs and organizes police training. The training allows officers to understand a mental health crisis.
CIT officers receive specialized training on the skills needed to respond to individuals with mental health issues, including identifying people who are going through a mental health crisis and effective communication skills to de-escalate the situation.
"The officers talk to these individuals, de-escalate the situation and get them to see that they need help," Menefee said. "After that, a lot of them just voluntarily go. We only have a few where we say, 'Well, we're going to make you go. It definitely helps."
CIT training started several years ago in Franklin County and has caught on with local departments. Menefee said it's good to have all officers trained to know how to handle situations instead to hauling a person to jail.
Menefee said one benefit of having trained officers is the trust they develop with the community.
"They have a rapport with the officers so, when we get called again, because a lot of times it's the same people, they know the officers," he said. "They know somebody and they can say, 'I'm feeling this way,' or 'I'm feeling that way,' and it's easier to deal with and we can get them the help they need."
Earlier this year, Washington officer Celia Rudolph was recognized as a John J. McAtee Award recipient. The award is presented by the Mental Health America of Eastern Missouri and presented to crisis intervention trained officers. It recognizes officers who have shown concern and compassion when assisting a person in psychiatric crisis.
Menefee said Rudolph has shown compassion to people under duress. He said she provides needed assistance for people who struggle with their mental health.