Franklin County Sheriff's Office Debutes Google App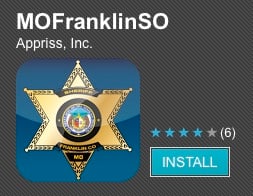 Sheriff's Office Google App
The Franklin County Sheriffs Office debuted a mobile application for Android systems phones earlier this week. This image taken from the Google Apps Store shows the office title of the app "MOFranklingSO" as well as what the application tile looks like.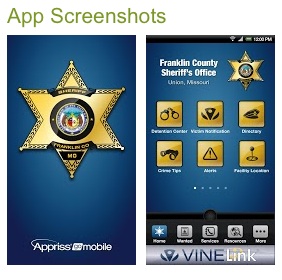 App Launch Screen, Home Page
This pair of images taken from the Google App Store show preview shots of two screen used in the Franklin County Sheriff's Office app. Left, is the app launch screen. Right is the app home page. From the home page users can submit crime tips, view local alerts, search the sheriff's office directory and more.