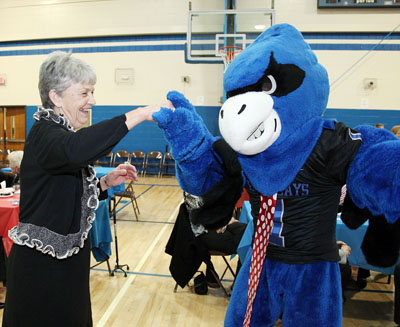 Shakin' His Tail Feathers
Bernie the Blue Jay has been making appearances far from the Washington High School football field in an effort to build school spirit and Blue Jay pride. One of this most recent events was dancing with ladies at the WHS Senior Citizen Prom, held Saturday evening, Nov. 3.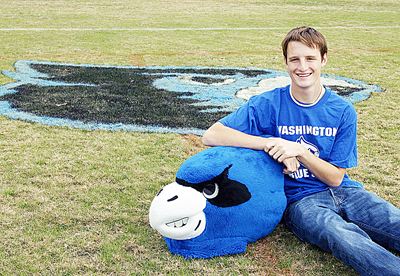 Man Behind the Mascot
WHS senior Kenneth Mook, son of Scott and Beth Mook, Labadie, has been portraying Bernie the Blue Jay since last year.